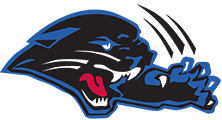 The Forsyth Baseball Panthers were hopeful that a break in their game due to lightning would give them a burst of energy to rally in the Class 3 Sectional Baseball Game.
Unfortunately, the change of day did not help the fortunes of the Panthers as the Licking Wildcats completed their shutout, taking home an 11-0 six inning win at Licking.
The start of the game Tuesday saw the Wildcats build a 7-0 lead when the game was halted due to lightning in the bottom of the third inning. The Panthers held Licking off the scoreboard in their half of the fourth, then scratched out a couple of infield hits in their half inning but could not score. The Wildcats then got a solo home run in the fifth and a two-run shot as part of a three run sixth inning to close out the game.
The Panthers end their season with a 20-8 record.