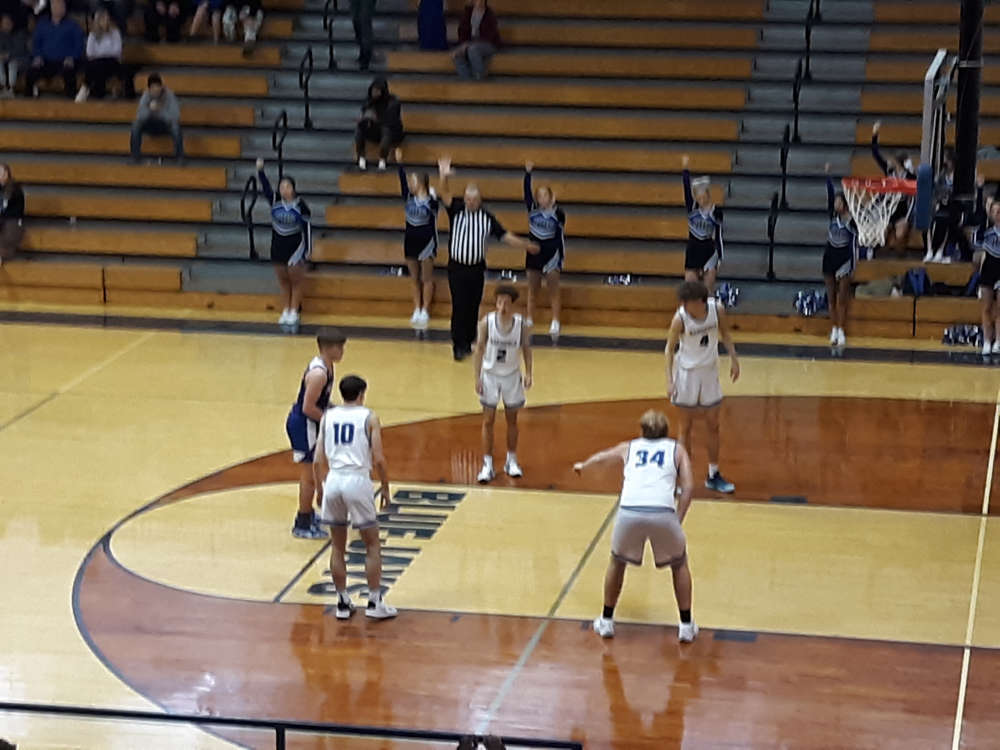 Forsyth's Cooper Voliva at the free thrown line during the Panthers' game at Marshfield Tuesday. (Photo by Scott McCaulley)
The Forsyth Panthers 2022-23 Boys Basketball Season starts with a hard fought road win.
In a game heard on MOARK Sports, the Panthers outlast the Marshfield Blue Jays 70-62 Tuesday with using their defense to get the lead then on hold several Marshfield runs.
Three straight steals on their press helped Forsyth build a 12 point lead late in the second quarter only to see Marshfield come back early in the second half to tie the game on several occasions. The Panthers got some stops and hit enough free throws to pull out the win.
Ryder Blevins led the Panthers with 21 points with Tanner Baird adding 18. Zack Mings also scored 21 points to lead Marshfield.
Also on MOARK Sports on Tuesday, the Hollister Tigers pick-up a home win over Spokane 60-36. The win, coupled with an 88-44 victory over Bradleyville last Friday, puts the Tigers record at 2-0 for the season.
Hollister and Spokane will join host Forsyth along with Carl Junction, Gainesville, and Reeds Spring in the 62nd Annual Forsyth Basketball Tournament beginning next Tuesday.
Other scores Tuesday
Missouri
Rush 55 Spokane Girls 36
Arkansas
West Fork 64 Lead Hill Boys 32
Elkins 64 Kingston Girls 55