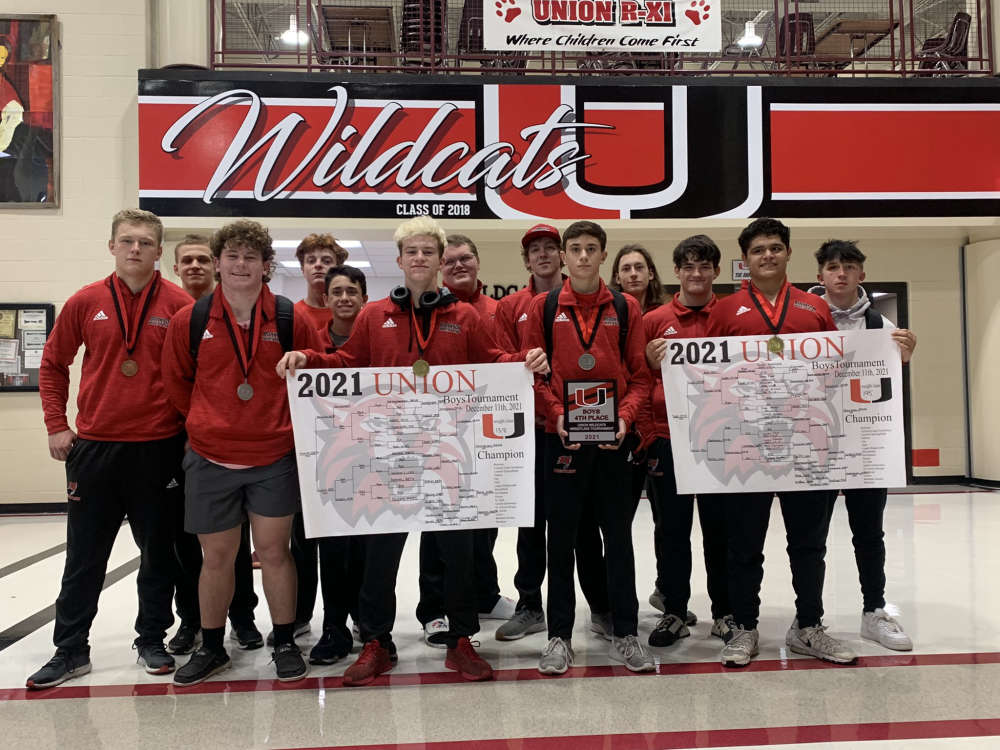 The Branson Pirate Wrestling Team grab two first place finishes at the Union Wrestling Tournament over the weekend.
Kyshin Isringhausen and Alejandro Berumen took home the first place finishes in the 138 and 195 Weight Classes respectivelyx.
Meanwhile, Pirate Wrestlers Cade Grimm and Tommy Mutarelli added second place finishes and Jacob Rainey took home a third place finish.
The Pirate team finished fourth overall in the tournament.