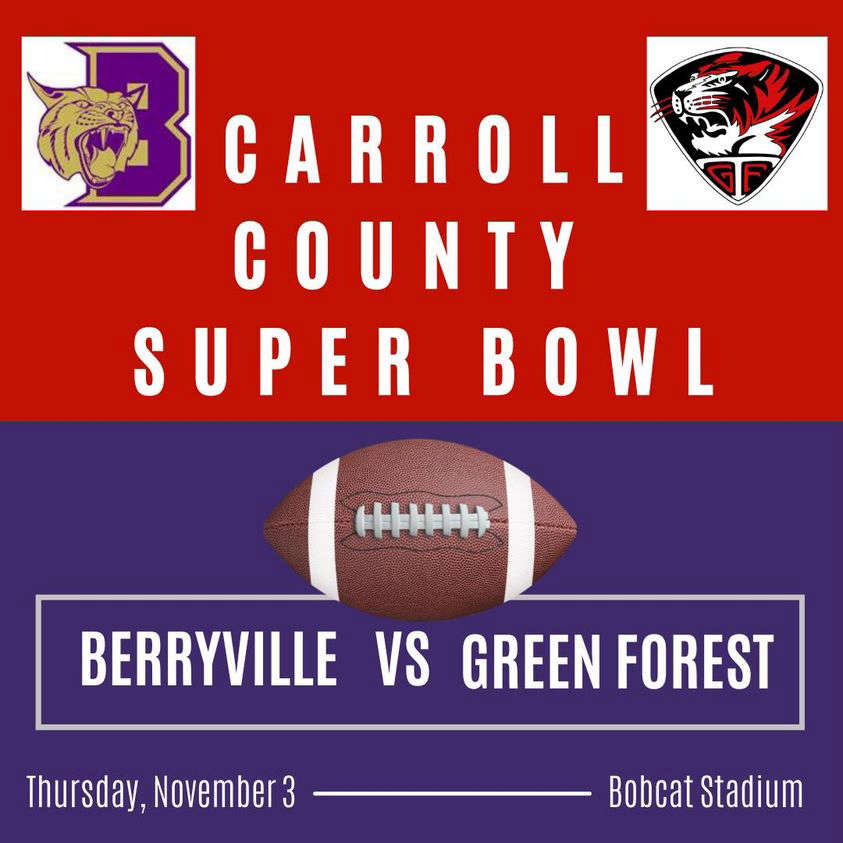 The strong thunderstorms expected in the region this evening changed several times for scheduled football games including one of the big rivalry games in northern Arkansas.
All of the annual events in the "Carroll County Super Bowl" between Green Forest and Berryville took place Thursday, including the varsity football game that this year was played in Berryville.
The Bobcats put a shutout on the rival Tigers, getting a 22-0 win.
The victory gives Berryville a 2-8 record to wrap-up the season while Green Forest finishes 1-9.