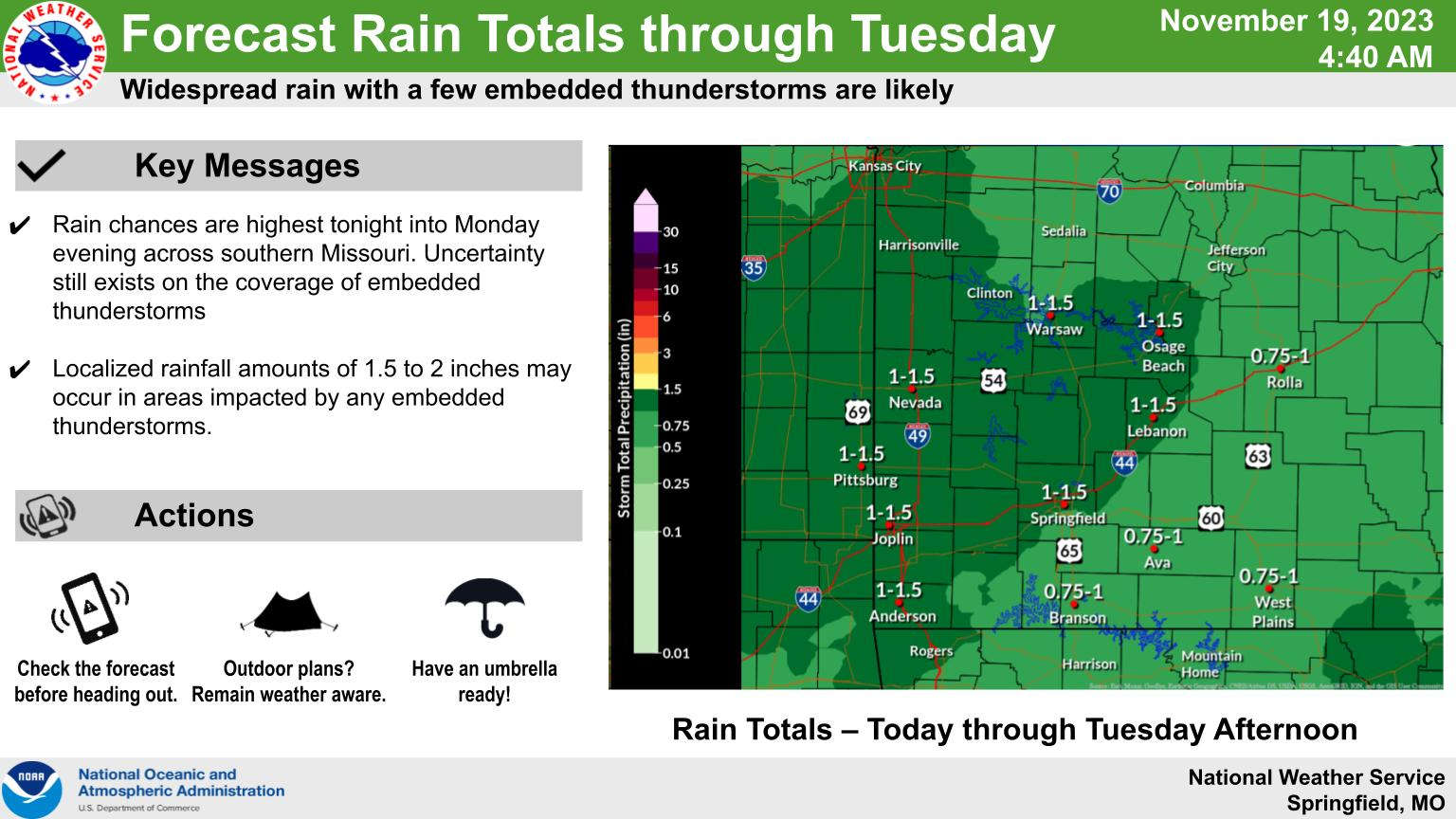 The Holiday Week Weather is forecast to bring much needed rain early, then move out in time for Thanksgiving.
According to the National Weather Service, most areas will receive an inch of rain today and Tuesday with localized amounts of up to two inches possible.
Temperatures that have been running above normal will dip below normal with high temperatures for Tuesday and Wednesday to be in the upper 40's before returning to around normal with high's in the low 50's by Thanksgiving Thursday. Rain will clear out by Wednesday keeping things dry for the rest of the week.