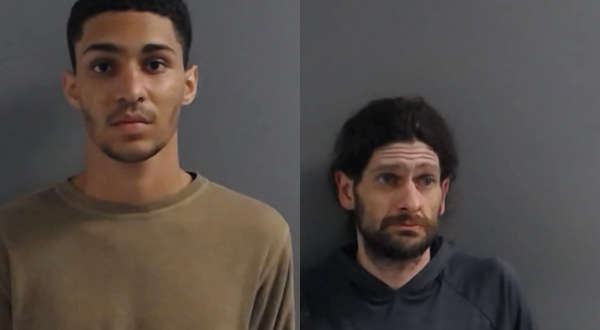 Two Marion County men have been arrested after they allegedly broke into the Peel Ferry on Bull Shoals Lake.
Twenty-year-old Kendric Strayhorn and 45-year-old Lance Dell, both of Peel, are facing a trio of felony charges for the incident.
According to the probable cause affidavit in the case, the Marion County Sheriff's Office was notified by an employee of the Arkansas Department of Transportation saying the ferry had been broken into, items taken and damage done to the boat. Two specialty fire extinguishers, valued at $3,500 each, had been removed from the ferry. One was found lying next to the boat.
The suspect's vehicle was found a short distance away, stuck in the mud. Both suspects were with the truck and a deputy saw some of the reported stolen equipment, including the other extinguisher, in the water. Other tools stolen from the ferry were found in the truck.
Strayhorn and Dell each face felony counts of theft of property, breaking or entering and criminal mischief. Both are free after posting $5,000 bond each.
(Story and photo from KTLO)