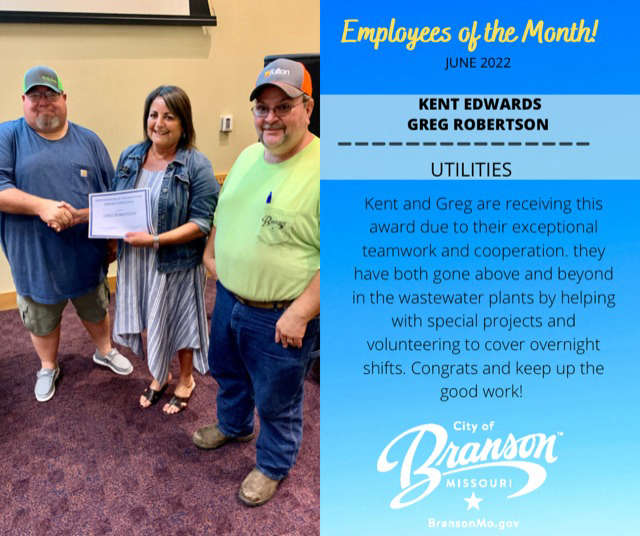 Photo credit to the City of Branson Government Facebook Page
Two Branson Utilities Department employees received the Employee of the Month award on Tuesday.
Branson Alderman Ruth Denham presented the award to Utilities Wastewater Treatment Equipment/Plant Operators Kent Edwards and Greg Robertson during the Branson Board of Aldermen meeting. "Kent and Greg are receiving this award due to their exceptional teamwork and cooperation," Denham said. She also pointed out ways they recently helped with special projects.
"They have both stepped up in Biosolids and the wastewater plants by helping with special projects and volunteering to cover evening and overnight shifts at several locations when the plants are short staffed," Denham said.
The alderman highlighted their "extraordinary team spirit" and said they're always willing to help. "This willingness to cover where needed combined with the versatility of their skills makes them both a vital asset to the Utilities Department," she said.