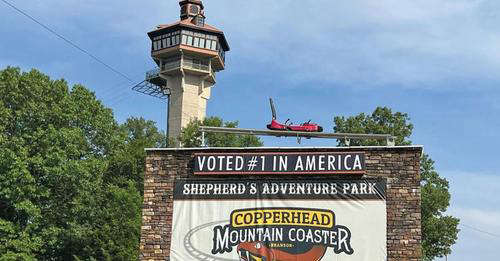 Photo courtesy Tim Church, Branson Tri-Lakes News
Shepherd's Adventure Park at The Shepherd of the Hills has once again received a nomination for Best Aerial Adventure Park by USA TODAY's 10Best Readers' Choices Awards for 2023.
From now until 11 a.m. Monday, fans of all the aerial fun at Shepherd's Adventure Park can cast their vote in the online poll as the attraction goes up against 19 other aerial adventure parks across the country for the title of being the best.
The Shepherd of the Hills Adventure Park was nominated and voted as the No.1 Aerial Adventure Park in the U.S. in 2019, 2020 and 2022.
More information on the poll can be found with the full story by Tim Church on the Branson Tri-Lakes News Website.