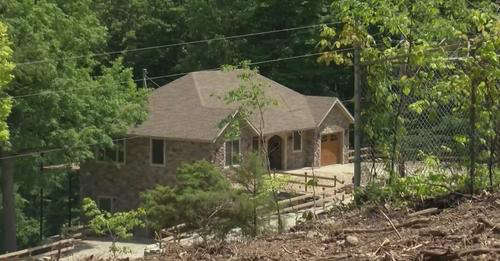 Photo courtesy Ozarks First
Some residents are expressing concerns in the Ridgedale area over construction that continues around the Thunder Ridge area.
Thunder Ridge, owned by Bass Pro Shop Founder Johnny Morris, was converted into a major concert venue last year hosting three shows by Garth Brooks. The traffic congestion has led to an ongoing project to expand Highway 86 near the area from two to four-lane while other areas have been converted to parking lots.
An Ozarks First feature story includes residents expressing some concerns over other construction in the area on land owned by Morris. Ozarks First contacted Taney County Planning and Zoning who said no permits to build anything on those properties has bee applied for so far.
The full feature story can be found on the Ozarks First Website.