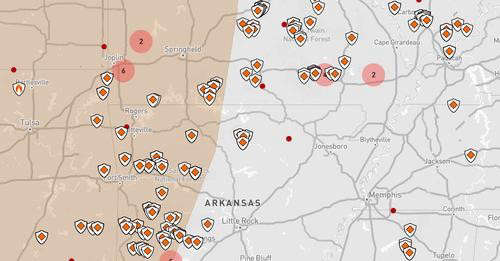 Prescribed Burns in parts of northern Arkansas and southern Missouri has caused hazy conditions in much of the Ozarks. 
According to an Ozarks First Report on Wednesday, several prescribed burns were being monitored including some in the Mark Twain Forest in parts of Barry and Taney County in Missouri as well as another burn in Arkansas just south of Harrison. Winds were sending some of the smoke into areas between Springfield and Springdale.
More on the story can be read on the Ozarks First Website.