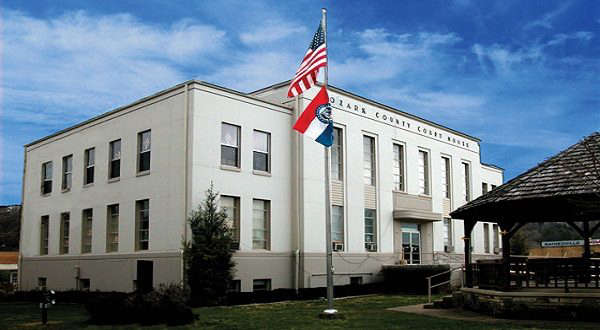 Commissioners in Ozark County have changed the amount of money they were going to give White River Valley Electric Cooperative (WRVEC) as a local contribution for the region-wide high speed internet project.
According to the Ozark County Times, Presiding County Commissioner Terry Newton stated even though the commissioners committed to $1 million in 2022 for the fiber optic internet project, the county has decided to only give WRVEC $200,000. He stated he hated to go back on the commitment, but there were several building improvements needs and funding issues needing to be addressed and prioritized.
Newton states the decision to earmark the funds for the fiber optic project was made before he took office. "Our first obligation is to the people of Ozark County and what's best for them. We have to spend money on what's best for the county."
In 2022, Commissioners submitted a written commitment to WRVEC to earmark $1 million toward the high speed internet project, which includes all of WRVEC service areas of Ozark, Douglas, Taney, Christian and Stone counties.
Cassie Cunningham, Manager of Communications and Member Engagement with WRVEC says its unfortunate the Commissioners cannot fulfill their written commitment and hope they will reevaluation their decision. She states she worries going back on its commitment could jeopardize future grants.
Cunningham states "the local contributions and commitments helped us score higher on the grants, and we were fortunate enough to get these grants. From the beginning, we were counting on local support for the project."
Newton said the $800,000 the county was going to give to WRVEC will now go toward other projects, particularly major maintenance and repairs at county-owned buildings such as the jail, courthouse and recycling center.
Ozark County voters approved a half-cent law enforcement tax last year, but the measure was deemed illegal by the Missouri Department of Finance & Administration because the tax would put the county over the threshold it can receive for law enforcement tax funding.
State senators and representatives are working on a solution with filed legislation that's currently making its way through committees, but there's no guarantee it will become law.
The sheriff's department has had to count on supplemental funding from the county's general revenue fund for several years, and last year Sheriff Cass Martin had to lay off several employees and change the way the department responds to calls to keep the department in the black.
(From KTLO)