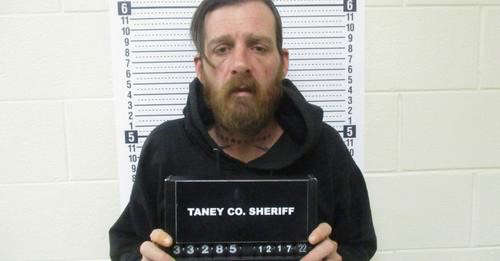 Photo Courtesy Taney County Sheriff's Office
BRANSON, Mo. — A man was arrested after officers responded to a call about a person being stabbed in the eye in a Branson restaurant parking lot.
Justin Batten, 36, of Branson, was arrested and formally charged with two felony counts: second-degree assault and unlawful use of a weapon.
According to court documents, Batten is accused of assaulting a man on Dec. 14, 2022, in a Taco Bell parking lot in Branson.