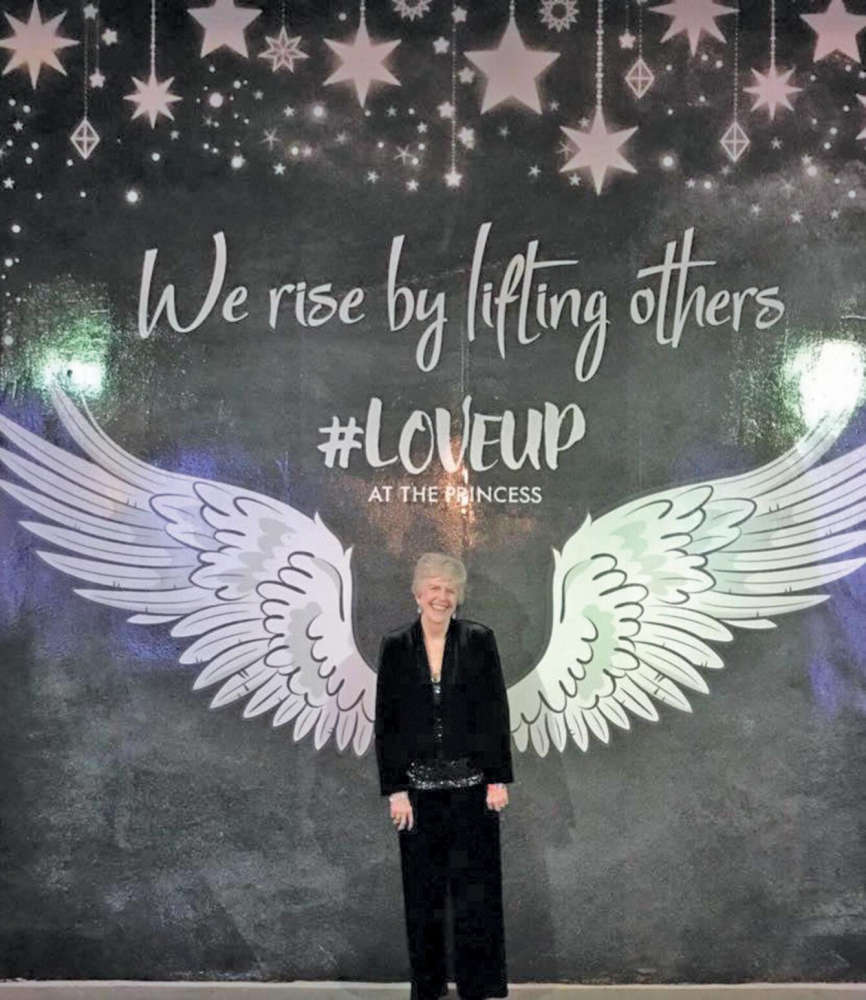 Photo courtesy Branson Tri-Lakes News
The final Jammin' for Jesus Show for 2021 will mark the end of the tenure for the longtime producer of the show.
Tim Church of the Branson Tri-Lakes News reports on the show and the retirement of longtime producer Phyllis Rotrock:
The final 2021 Jammin' for Jesus concert will be held on Sunday, Dec. 5, at the Branson Famous Theatre in Branson.
The music will begin at 2 p.m. with welcomes by Theater Hosts Brandon and Megan Mabe and Concert Hosts Mary Fay Jackson and Dale Rochell. The December concert will additionally feature the talents of Randy Plummer, Bud and Lynda Lynn, Kenny Goodman, Donna Kilmuarry, Kayla Lewis, Marlene Pelt, Nikki Skaggs, Dusty Aleman and Gary Dooms.
The concert on Sunday will also serve as the final show being put together by longtime Producer Phyllis Rotrock.
"Come celebrate the ministry of my beautiful mother, Phyllis Rotrock, on Sunday, Dec. 5, at the final Jammin' for Jesus that she will produce," Rotrock's daughter Pam Gilbert said in a press release. "It's been her passion for three decades to produce this gospel music celebration as her ministry, with her constant goal to 'Feed His Sheep' both spiritually and literally. At each concert she organized benefit giving for a local charity, collecting food and supplies needed by hundreds of local charities from women crisis centers, foster care centers, homeless shelters, rehab centers, animal shelters and more. She has given many performers their first break while also bringing in gospel music icons like Dottie Rambo to perform for the community. She has represented her faith and her community well, truly being a good citizen of her world."
In honor of Rotrock's final concert, the show will also feature a special guest appearance by Randy Brooks.
Admission into this special concert is free with a donation to benefit Christian Action Ministries. Donations of non-perishable food items or cash can be given at the Christmas Action Ministries table, which will be located just inside the front doors of the theater. A love offering will also be taken.
"Phyllis is a super beautiful woman that made a dream come true for many people," Vicki Kettering-Paxton said in the release. We want to honor the work and dedication Phyllis has selflessly committed to these concerts for over 20 years. Make plans now to attend. There will be a basket at the Jammin' table at the back of the auditorium to collect cards of well wishes and appreciation for all the hard work Phyllis has done over the years."
The Branson Famous Theatre is located at 645 State Highway 165 at Green Mountain Drive in Branson. For additional information email bransonj4j@yahoo.com.