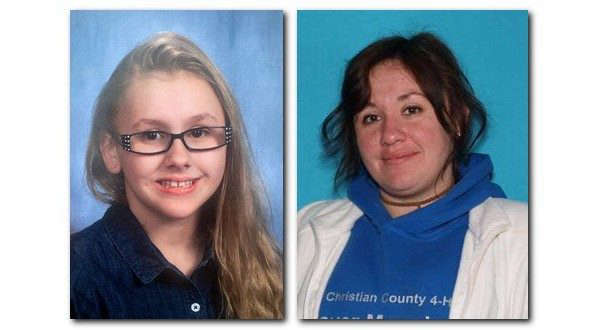 The Douglas County Sheriff's Office and the FBI are still searching for 13-year-old Hailey Marie Terrill of Ava.
Terrill was last seen getting off the school bus on March 10 at approximately 5:20 in the evening along Route 2 in Seymour. Reports state she was last seen getting into her brother's vehicle and is believed be hitchhiking in the Springfield area with her non-custodial mother.
According to the Douglas County Sheriff's Office, a no bond felony warrant has been obtained for 38-year-old Jasmin Terrill-Fleetwood of Ozark for interference with custody, removed from the state or concealed, and endangering the welfare of a child creating substantial risk.
Officials state if an individual is aiding and assisting Terrill-Fleetwood, they will be properly charged.
Anyone seeing, or anyone having information related to Hailey Marie Terrill or Jasmin Terrill-Fleetwood should immediately dial 911 to contact the nearest law enforcement agency or call the Douglas County Sheriff's Office at 417-683-1020 or the FBI office in Springfield, MO at 417-882-3303.
Story and picture from KTLO)