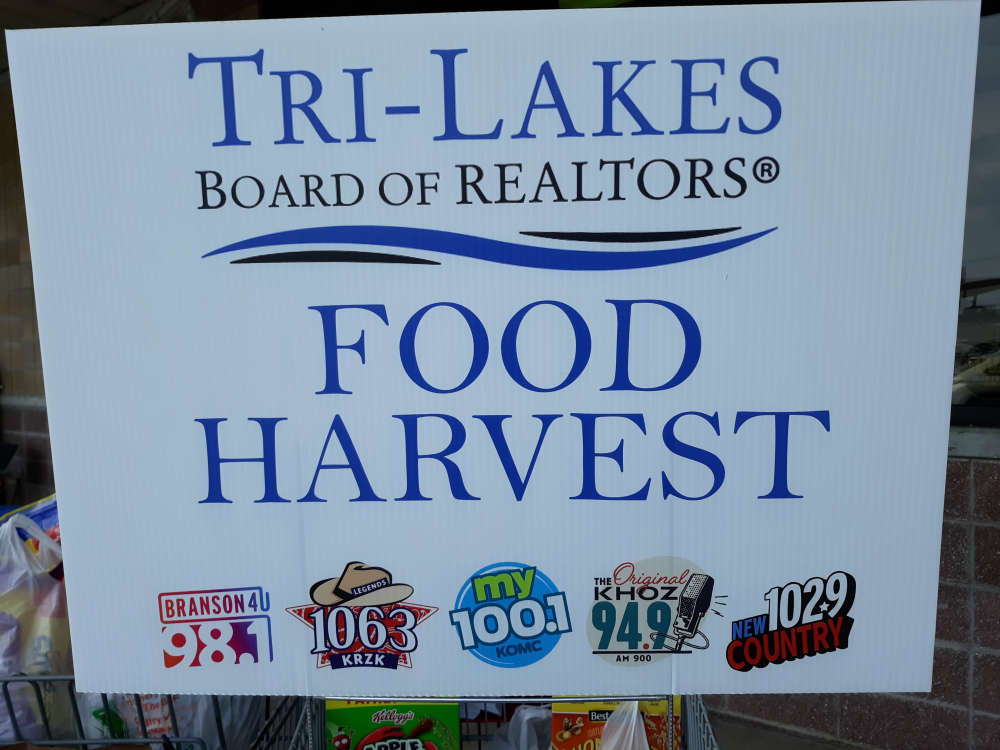 Though official numbers will not be available to early next week, many Stone and Taney County Residents lend a helping hand to their friends and neighbors in need.
Area realtors were stationed at nine Lakes Area Grocery Stores during Wednesday's Ozarks Dynacom Holiday Food Harvest presented by the Tri-Lakes Board of Realtors. Several carts of groceries and several donation jars of money were given to area agencies to help stock their food pantries. A volunteer from Christian Action Ministries estimated that he had picked-up over 1200 pounds of food from two stores during the first half of the day. Similar reports were received from the store collections benefiting Christian Associates and Salvation Army Branson.
The goal of the annual drive is to help stock the area food pantries for the upcoming winter months in the Lakes Region where many people with seasonal jobs are laid off.
The Tri-Lakes Board of Realtors and Ozarks Dynacom thanks all who donated to this year's Holiday Food Harvest.