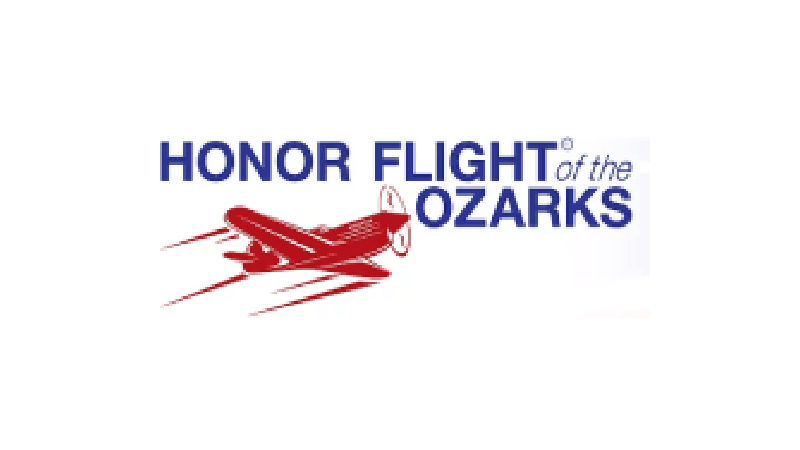 Honor Flight of the Ozarks announced it has expanded its territory into Arkansas.
A press release from Honor Flight of the Ozarks says veterans from 13 Arkansas counties are now eligible to travel with the organization. Those counties include Benton, Washington, Carroll, Madison, Newton, Boone, Marion, Searcy, Baxter, Stone, Fulton, Izard and Sharp.
"There are may veterans who live in northern Arkansas, and we are happy to welcome them to an Honor Flight at no cost to them," said Bill Cox, President of Honor Flight of the Ozarks.
In Missouri, veterans from Oregon and Shannon counties are also newly eligible to fly to Washington, D.C. with Honor Flight of the Ozarks.
Each trip pairs a veteran with a guardian on a daylong trip to Washington, D.C. to see the World War II Memorial, the Korean War Memorial, the Vietnam Memorial Wall, the Lincoln Memorial, the Air Force Memorial, the Marine Corps Memorial and the Changing of the Guard ceremony at Arlington National Cemetery.
Any veteran of World War II, Korea, the Vietnam era, the Gulf War or any terminally ill veteran of any era who received an honorable discharge is eligible.
The first trip for 2023 is May 17. Additional flights are scheduled for August and October 2023.
Honor Flight of the Ozarks also welcomes anyone interested to serve as a guardian.
Those interested in applying for a trip can find an application here.