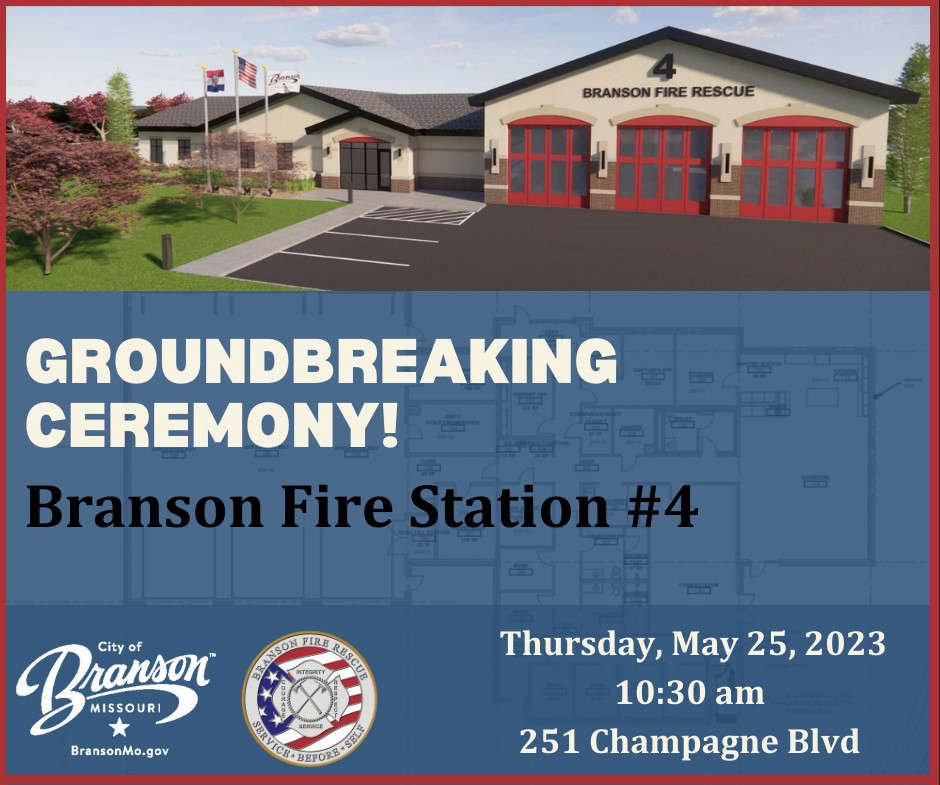 A groundbreaking for the new Branson #4 Fire Station will take place on Thursday.
The event will take place at the site of the new station on Champagne Blvd. beginning at 10:30 am. The contract for construction of the station was approved by the city earlier this month.
With the Groundbreaking Event, the eastbound lane of Champagne Blvd. will be closed for the event between 9:30 am and 12:00 pm according to a release from the city. Traffic will still be able to get through the area but traffic will be open in the westbound lane only.
Live coverage of the Groundbreaking will be streamed on the Ozarks Now Facebook Page.