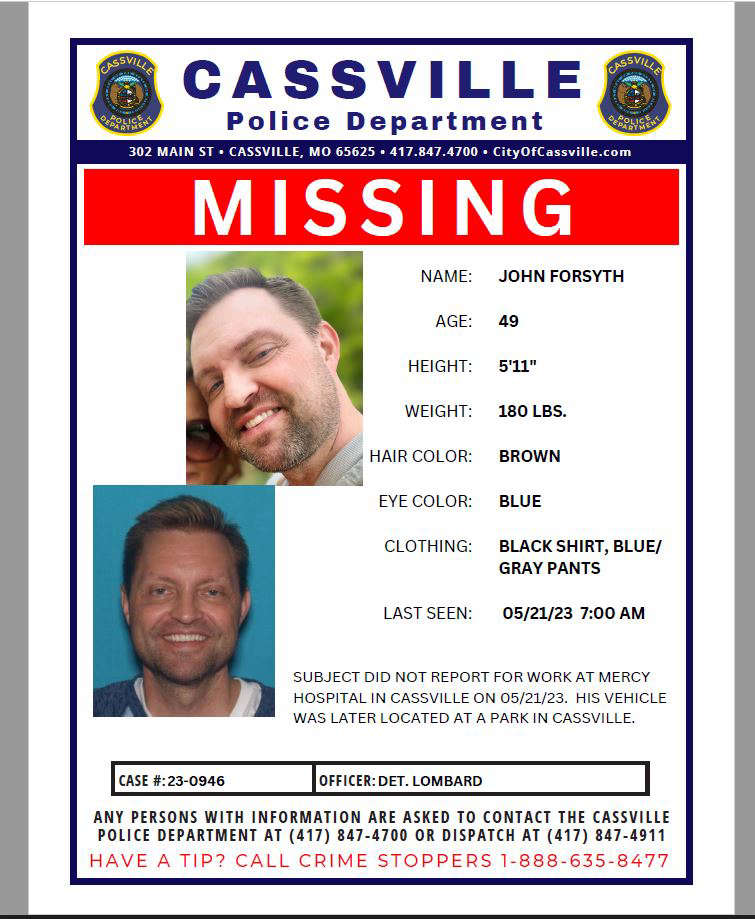 Photo courtesy Cassville Police Department
The Cassville Police Department reports that 49-year-old John Forsyth is missing after he did not show up at his job at Mercy Hospital on Sunday, May 21.
Forsyth was last seen at 7 am on Sunday morning and his vehicle was later located at the Cassville Aquatic Center.
Forsyth is 5'11 and 180 lbs. He has brown hair and blue eyes and was last seen wearing a black shirt and blue/gray pants.
Cassville Police Department Officials say that a K9 search is being conducted near where Forsyth's car was found, but at this time they are not needing volunteers to help search.
He also said that Forsyth's family was contacted and they have been helping with the investigation.
Anyone with information regarding his whereabouts can contact the Cassville Police Department at (417) 847-3121.
(Story by Emilee Kuschel, Ozarks First)