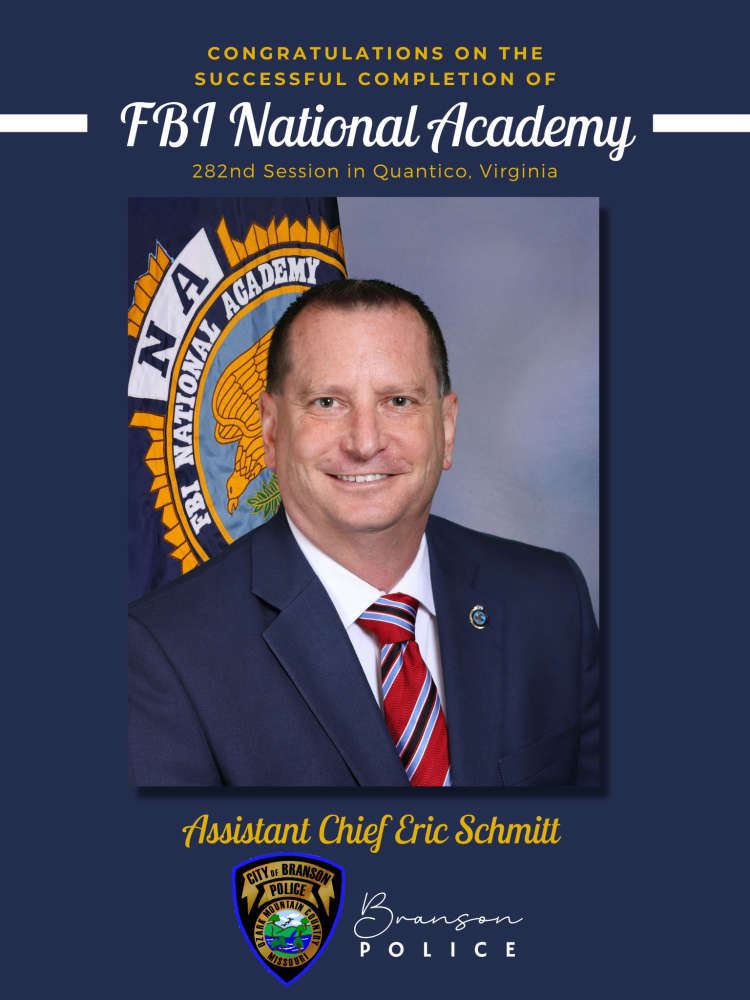 Branson Mayor Larry Milton honored Branson Assistant Police Chief Eric Schmitt during Tuesday night's Board of Aldermen meeting for his recent accomplishment.
"Assistant Chief Eric Schmitt graduated from the FBI National Academy on June 9, 2022 as a member of the 282 session," Milton said. The mayor said the national academy included 254 people from 47 states and the District of Columbia. Individuals from law enforcement agencies from 26 countries, four military organizations, and nine federal civilian organizations also participated.
This academy offers ten weeks of advanced training in communication, fitness and leadership. Milton said participating officers have an average of 21 years of law enforcement experience. He went on to congratulate Schmitt. "The city is very proud of Chief Schmitt's accomplishments and congratulations," Milton said.
Schmitt thanked everyone and said doing this was a 15 year "bucket list" item for him. "It was a huge blessing for me to be here," Schmitt said.