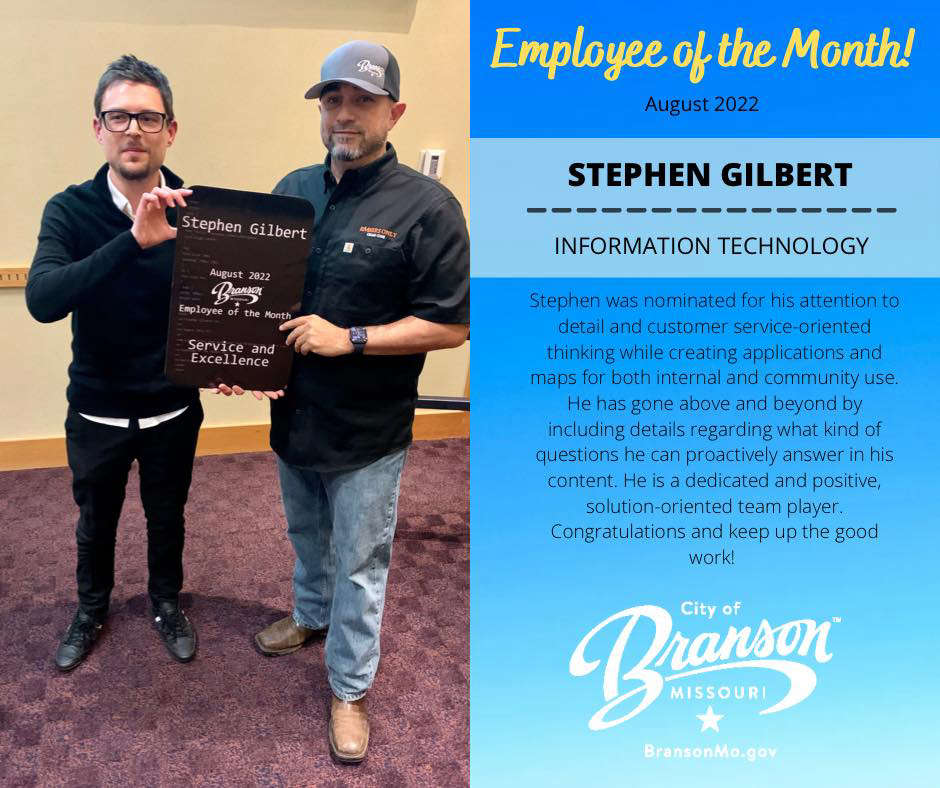 Photo credit to the City of Branson Government Facebook Page
Branson government employee Stephen Gilbert was awarded the Employee of the Month Award on Tuesday evening at City Hall during the Board of Aldermen meeting.
Alderman Chuck Rodriguez presented Gilbert with the award. "On behalf of the Mayor, Board of Aldermen, City Administrator, and City staff, it is my honor to announce Information Technology GIS Analyst, Stephen Gilbert as the City of Branson's August 2022, "Service and Excellence" Employee of the Month," Rodriguez said.
Rodriguez said Gilbert was nominated "for his attention to detail and customer service-oriented thinking" as he made applications and maps for "internal and community use." "Over the past few months, he has helped create at least five new products for the benefit of our community," the alderman said. He also highlighted Gilbert's job performance.
"He has gone above and beyond in including details regarding what kind of questions he can proactively answer in his content. He is a dedicated and positive, solution-oriented team player," he said.