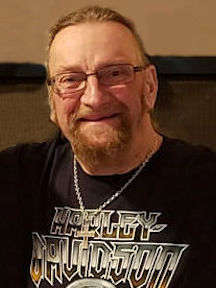 Robert A. Ziehr, age 66.
Robert A. Ziehr, age 66, passed away Wednesday, June 15. 2022 from a life well lived. Robert (Bob or Buzzy to his family and friends) lived in Golden, Missouri but had lived many years in Random Lake, Wisconsin.
Bob was born June 23, 1955 in Port Washington, Wisconsin to Claytus and Lorraine (Laubenstein) Ziehr who preceded him in death. Also preceding him in death were a sister, Marcia Ziehr Brody and brother-in-law, Randy Peiffer.
Bob made his career in the lumber and construction material industry working for Neuens Lumber Company and Sheboygan Glass. Bob was a former member of St. John's Lutheran Church in Fredonia, WI. He attended grade school and high school in Fredonia, Wisconsin.
Bob is survived by three sons, Levi (Emily), Tim and Ross; three grandchildren, Kaitlyn, Ben, Jacob; two brothers, David (Maria) Ziehr and Paul (Lynn) Ziehr; two sisters, Linda Peiffer (Bill Haskey) and Sandy. Bob will be deeply missed by special friend and cousin Ken Wilkens; many nieces and nephews and a multitude of friends in the Harley Davidson community.
Bob loved the Harley Davidson comrades he met through many years of owning Harley Davidson motorcycles. He participated in charity rides and was also a member of the Patriot Guard Riders. Another love of Bob's was music and he had his entire home and garage wired so that he could keep the country, rock and blues music flowing. In recent years Bob purchased a Ford Mustang that he kept polished and ready for road trips.
A celebration of life to remember the good and fun Bob brought to all of us who knew him will be planned at a later date.
Visit www.fohnfuneralhome.com for online obituaries, guestbook and private condolences.