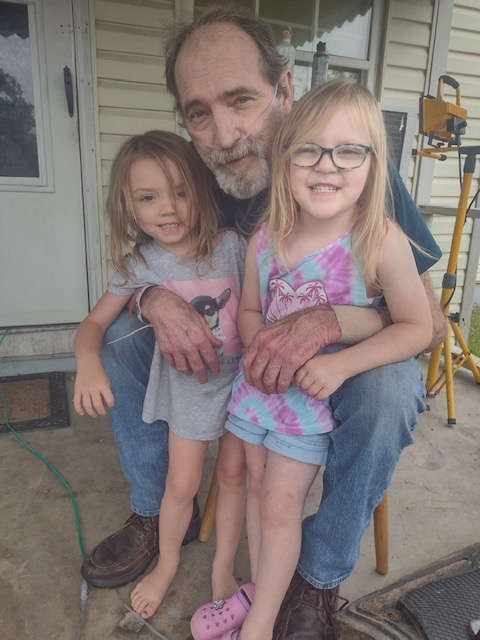 Richard D. Clark, 63 of Cedarcreek, Missouri.
Richard D. Clark, 63 of Cedarcreek, Missouri, passed away peacefully on Tuesday, June 14, 2022 in Branson, MO. Visitation will be from 6:00 to 8:00 P.M. Wednesday, June 22, 2022 in the Kissee-Schofield-Eakins Funeral Home Forsyth, MO. Graveside services will be at 10:00 A.M. Thursday, June 23 at Dickens Cemetery, Taneyville, MO.
Richard Dale Clark was born on Monday, February 23, 1959 in Norfolk, VA, to Roy and Linda (Sanders) Clark. He attended school in Moyock and Currituck NC. Throughout his life he has lived in North Caroline, Virginia and finally in the last years of his life, Cedarcreek, MO. He has worked in construction as a Homebuilder, OTR Truck Driver, and even owned his own business. He retired to Cedarcreek in 2008.
Richard enjoyed fishing, hunting, coin collecting and collecting and restoring antique cars. He was a member of the N.R.A., various classic car clubs, and was also a member of the Sanctuary of Hope in Branson, MO.
Richard was known by his family as a "Southern pride gentleman." good hearted, "jack of all trades" and a great charmer. He was a very selfless man and would help anyone of need. Most of all he was a loving father, grandfather, brother and friend to all who knew him.
He is survived by one daughter, Nicole Clark-Spycher of Forsyth, MO; two brothers, dennis Clark of Taneyville, MO, and Christopher Clark of Moyock, NC; three sisters, Sherry Cannady and husband, Steve of Forsyth, Donna Rogers and husband, Marland of Stafford, VA and Kimberly Rishel of MS; two grandchildren, Jake Spycher and Makenzie Davis and many aunts, uncles, nieces, nephews and friends.
He is preceded in death by his parents; and one sister, Debra Lynn Clark.
Arrangements are under the direction of the Kissee-Schofield-Eakins Funeral Home, Forsyth, MO.