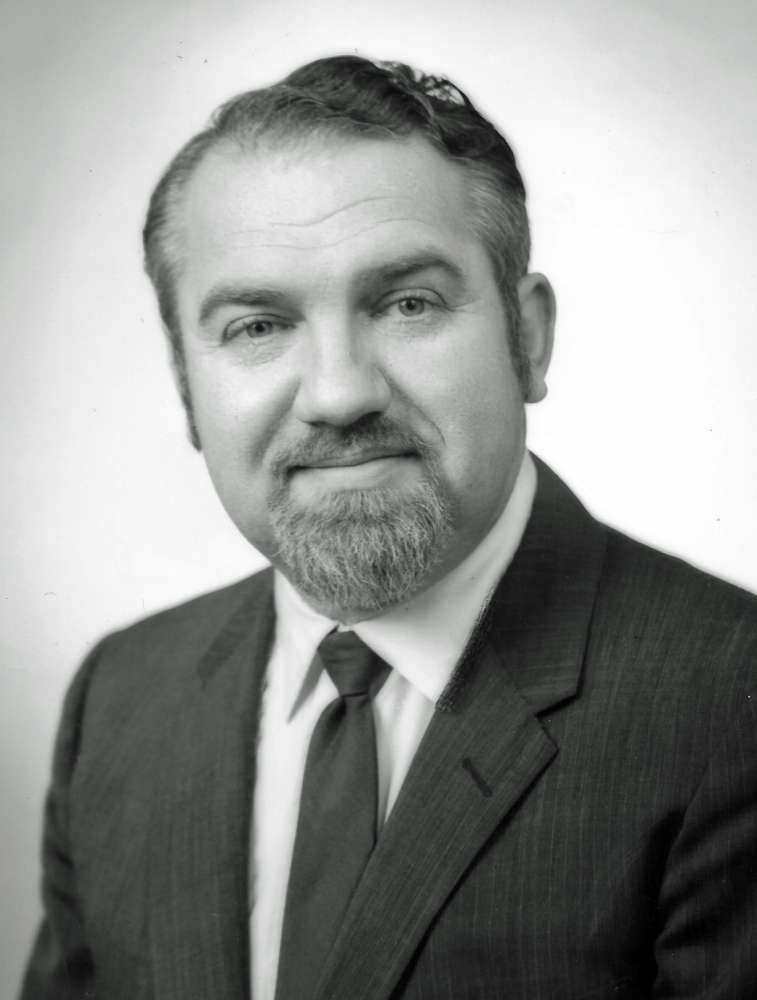 Ray Dean Shields, age 93, Lampe, Missouri
Ray Dean Shields was born June 20, 1929, in Baxter Springs, Kansas. His parents were Raymond Dewitt Shields and Lucy Josephine Groves. When Ray was a young child, his parents moved to Mayview, Missouri, where his sister Wanda May was born. The family moved back to Columbus, Kansas, when he was still a young child. He attended school in Columbus and graduated from High School in 1947. After graduating, Ray was employed by the Pontiac plant in Kansas City. When he had made enough money for one year of college, he quit his job at the Pontiac plant and enrolled at Pittsburg State College in engineering courses. While still in school on New Years Eve at a party at the local skating rink, Ray met the love of his life, Jewell Marie Kinzer. They were married on November 23, 1951.
When his money ran out, he quit school and re-entered the workforce, but that one year of engineering courses set the course for the rest of his life. Ray continued his love of engineering when he went to work for Alexander Manufacturing in Parsons, Kansas. While he was at Alexander, he had the opportunity to meet Werner Von Braun and to be introduced to the aeronautical field and rockets. Ray was a member of the Naval Reserves since he was in high school and in 1952 was called into active duty due to the Korean War. He was only there for a month and was discharged due to a problem with his hearing. Ray returned home but left Alexander shortly afterwards and went to work for Mid-States in Pittsburg, Kansas, where he helped design the Helio aircraft. By then the family included two little girls, Tonya Marie born February 21, 1953, and Trudy Jo born August 8, 1954. Ray picked up the family and moved to Pittsburg when he took the job at Mid-States. He was at Mid-States for several years before he accepted a position at Boeing in Wichita, Kansas, where he designed the ejection seats for the B-47 and B-52 bombers. The family stayed in Pittsburg, and he didn't stay long in Wichita because he didn't want to move the family from Pittsburg to Wichita. Ray then took a position at McNally Pittsburg and the family stayed there and thrived and grew with the addition of a little boy, Terry Ray born February 3, 1959.
The family during this time developed a new interest and love of camping. They became involved with a camping organization known as the National Campers and Hikers Association. This was a large international organization with about 40,000 families, and it became a lifelong passion and commitment, as Ray served first as treasurer, then first Vice President and finally as President.
In 1966 major changes began to happen in the Shields household. The family was still living in Pittsburg, when on a Saturday morning Ray read an advertisement in the Joplin paper for interviews for a job. On Monday morning he went to Joplin, had an interview, and by Monday night had been offered a job in Denver, Colorado, with Stearns-Roger. After an exploratory trip to Denver, Ray accepted the job, had a new house built in a new suburb called Northglen, and packed up the household and moved. By then the family had increased by two as Jewell's sister, Marva Jean and her daughter, Mia Janine moved to Denver with them. Ray worked with Stearns-Roger doing engineering projects primarily in mining all over the southwestern United States. He left Stearns-Roger and became a freelance contractor working for several companies in the Denver area and doing projects all over the world.
Some of his projects you might recognize: He designed the system that fills train cars with coal, he designed the Helio aircraft which is still the most sought after aircraft by missionaries in the field because of its abilities to land and take off in short spaces, he designed ejection seats on the B-47 & B-52, he designed a system to extract gold from the tailings of old gold mines that is producing more gold now than was originally mined. Not bad for a man with one year of college.
His greatest accomplishment, though, would be his family, and how he has loved and taken care of them. For a man who had no example of how a family should function (His parents divorced when he was young and his dad was not greatly involved), he became the best husband and father, and formed a family that was strong and close and included anyone who needed a family to be part of.
Ray passed on March 8, 2023, at the age of 93 in his bed with his wife by his side. He was preceded in death by his parents: Raymond Dewitt Shields and Lucy Josephine Eddington; sister, Wanda May Adams; grandson, Jeremy Olin Horth; granddaughter, Tricia Peters; and great- granddaughter, Tonya Marie Peters.
He is survived by his wife of seventy-one years, Jewell Marie Shields; daughters: Tonya Marie Shields, Trudy Jo and husband, John Horth; son, Terry Ray and wife, Jody Shields; niece/daughter, Mia Janine and husband, Mark Swafford; niece/daughter Debbie and husband, Mike Gioia; niece, Pat and husband, John Bales; niece Judy and husband, Sam Horner; grandson, Michael Ray Peters; granddaughter Elicia Beth and her husband, David Ratajczyk; grandsons:, James Swafford and wife, Megan, Seth Swafford, Zach Swafford; granddaughter Destiny and husband, Wade Roberts; great-grandson, Gauge Michael Peters, great-grandson, Kinzer Lee Ratajczyk; great-grandchildren: Jasmine Swafford, Grace Swafford, Jameson Swafford, Elisa Jewell Swafford, Bennett Olin Swafford, Ari Swafford, Ivy Roberts, Rhett Roberts. There are so many more adopted by love: Mervin and Sharon Brooks, Mike and Sandie, Ryan and family, Jessica and Brian, Michaela and Finn, Dennis and Annell, David and Liz, Bob, Bj and Liz, Bobby and Aimee, Hunter, Shari Dawn, Angel, Michaela, Ethan, Gina and Dave, Marcus, Debbie Stow and family, Scott and Holly, John and Mary Ann, David and Denise. This is but a short list of all those who have come to be a part of our family. Those who brought love, those who found love, but all who were accepted in love to become part of a most incredible, wonderful family started by two young lovers who met roller skating seventy-two years ago.
A memorial service will be held 2:00 p.m. March 18, 2023, at First Baptist Church, 67 State Hwy H, Lampe, MO 65681. Arrangements and cremation are under the direction of Cremations of the Ozarks. To leave an online condolence, please visit www.cremationsoftheozarks.com.