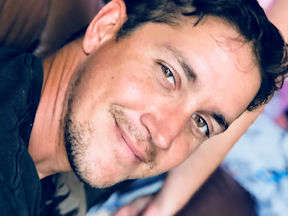 Patrick Edward Anderson, age 38, of Aurora, Missouri.
Patrick Edward Anderson, age 38, of Aurora, Missouri passed away Wednesday June 15, 2022 near Aurora, Missouri.
He was born November 1, 1983 in San Luis Obispo, California the son of Nels and Teresa (Haaser) Anderson.
Surviving are his mother and stepfather, Teresa and Louie Layton of Kansas City, Missouri; six sons, Darius Anderson of Eagle Rock, Missouri, Dominic Anderson of Rogers, Arkansas, Zane Davidson of Exeter, Missouri, Drake Mitchell of Golden, Missouri, Draven Anderson of Exeter, Missouri and Harley Anderson of Exeter, Missouri; one daughter, Zoe Anderson of Cassville, Missouri; one sister, Shawna Hoffman and her husband Myron of Jenkins, Missouri; nieces and nephews, Kaitlyn Anderson of Monett, Missouri, Celeste and Cecilia Hoffman of Republic, Missouri, Caleb Hoffman of Monett, Missouri; great nephew and niece, Ayden and Raelynn Harrison of Monett, Missouri and girlfriend, Briana De La Cruz.
He was preceded in death by his father.
Patrick moved to this area in 1996 from California. He attended school in Cassville, Missouri graduating from Cassville High School. After graduating he started his career in construction working for Wilshire Construction Company then Hoffman Construction Company before starting his own construction company Reel Steel Construction in 2021. His favorite things to do were riding and building motorcycles and spending time riding with his kids.
Services will be held at a later date. Cremation arrangements are under direction of Fohn Funeral Home in Cassville.
Visit www.fohnfuneralhome.com for online obituaries, guestbook and private condolences.