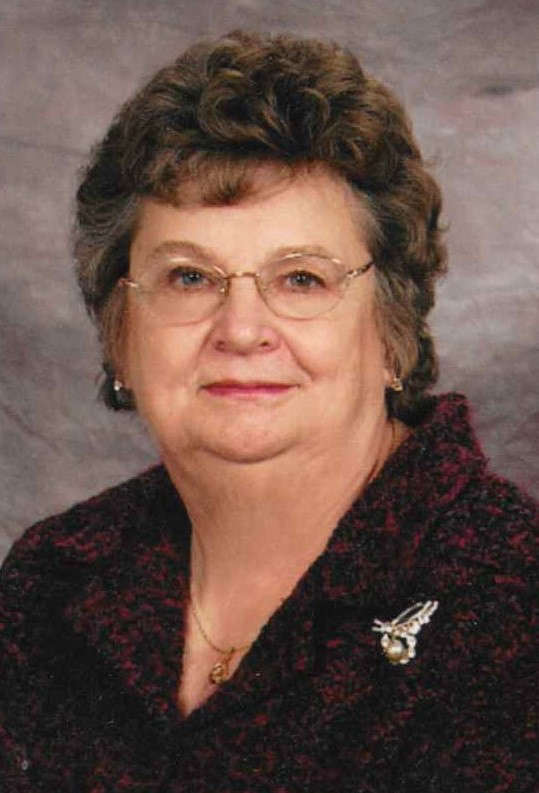 Norma Louise Marsh, age 89, of Branson, Missouri.
Norma Louise Marsh, age 89, of Branson, Missouri, passed away on May 6, 2022. She entered this life on June 17, 1932, the daughter of Dan and Pauline (Gerhart) Lindaman in Aredale, Iowa. She is preceded in death by her parents; husband, Doug Marsh; son; Wendall Marsh; grandson, Jessie Henderson; and brother, Ray Lindaman.
As a woman of faith, Norma was a devoted member of First Baptist Church in Branson, Missouri. She enjoyed painting, flower gardening, solving jigsaw puzzles, and playing cards and dominoes. Norma greatly loved all her children and grandchildren. The memories and moments that she was able to create with her family over the last eighty-nine years will be treasured by all who knew her.
She is survived by her son, Kevin (Sandra) Marsh of Cedar Creek, Missouri; daughter-in-law, Melody Marsh of Forsyth, Missouri; grandchildren: Susan (Joe) Carcione, Paul (Dana) Marsh, James (Debbie) Marsh, Jamon Henderson, Joseph Villines, and Shastyn (TJ) Lehn; great-grandchildren: Haylee (Mark) Lawrence, Devon Marsh, Isabella Marsh, Joey Corcione, Jayla Corcione, Caleb Marsh, Conner Marsh, Isaac Henderson, Lauralei Henderson, Ashley Henderson, Camden Villines, Savanah Adams, and TJ Lehn; and three great-great-grandchildren.
There will be a memorial service held 11:00 a.m. Friday May 13, 2022, at First Baptist Church, 400 S Sunshine, Branson, MO 65616. The service will be officiated by Jeff Wilcox. Memorial contributions in Norma's name may be made to Gideons International Foundation, https://www.thegideonfoundation.org/donate. Arrangements and cremation are under the direction of Cremations of the Ozarks. To leave an online condolence, please visit www.cremationsoftheozarks.com.