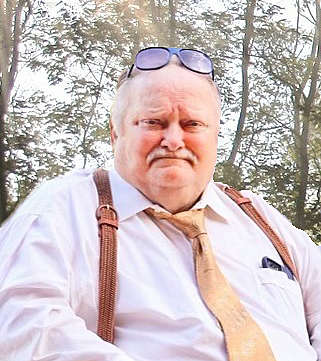 Gary Prentis Custer, age 75, of Branson, Missouri.
Gary Prentis Custer, age 75, of Branson, Missouri, passed away on July 27, 2022. He entered this life on April 8, 1947, the son of Henry and Nadine (Warburton) Custer in Philipsburg, Pennsylvania. Gary is preceded in death by his parents and brother, Doug Custer.
Gary served two tours in Vietnam during his time in the United States Navy. A devoted father, Gary strived to have an extraordinary relationship with all his children; he made certain that he spent quality time with each one, coaching and attending their sporting events and ensuring that they never went without. He raised an assortment of animals: horses and German Shepherds that were trained to work for veterans and K-9 units. Gary enjoyed hunting, fishing, traveling, and attending rodeos. In different seasons of life, he owned an auction house and trucking company and played in the band, No Left Turn, where he was a vocalist, guitarist, and keyboardist. The moments and memories created with Gary will be treasured by all who knew him.
He is survived by his children: Michelle Custer-Hunt, Jennifer Custer, Julie Custer, Gary Custer Jr., Abigayl (Daval) Johnson, and Tristyn Custer; stepchildren: Landon North, Addison Baker, and Parker North; grandchildren: Alexyss Custer, Lacey Crews, Gabe Custer, Micah Custer, Ryder Custer, Tyler Custer, and one grandchild on the way; one great-grandson, Kingston; sister, Nancy Barnett; brothers: Ronald and Steve Custer; as well as many cousins, nieces, nephews, and friends.
There will be a funeral service/celebration of life 8:30 a.m. on Monday August 8, 2022, at Cremations of the Ozarks, 115 Industrial Park Drive, Hollister, Missouri 65672. Inurnment will follow at Missouri Veteran's Cemetery, 5201 S Southwood Rd, Springfield, MO 65804. Service and cremation are under the direction of Cremations of the Ozarks. To leave an online condolence, please visit www.cremationsoftheozarks.com.