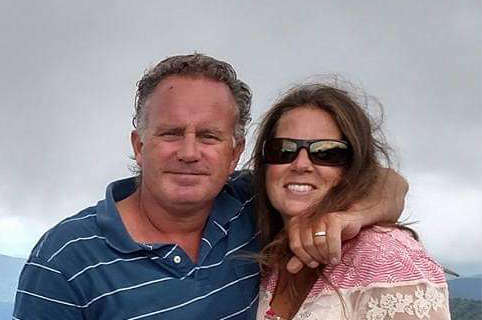 Celebration of life services for Erick E. Walker, 54, Branson, will be held Friday, June 24, 2022 at 2PM in Snapp-Bearden Funeral Home and Crematory, Branson.  Erick entered into rest on Saturday, June 18, 2022, in Branson, MO.
Erick Eugene Walker was born to Bob and Brenda (Exum) Walker on November 1, 1967 in Coffeyville, KS. He attended Kirbyville Elementary School and graduated from Branson High School. On July 11, 1987 he married the love of his life, Tracy L. Robertson in Branson. They had celebrated thirty-four years together last July.
Erick was owner and operator of Native Signs in Branson.
He enjoyed his family especially the grandchildren Walker Baty, Scarlett Baty, Willow Hair and Kimber Hair. Erick liked to play the guitar. He enjoyed music, fishing, hunting, boating, riding his motorcycle, and any activity where he could be outside. He was a very social person who enjoyed visiting, talking and listening to friends, old and new.
He was preceded in death by his grandson Jasper Hair.
Erick is survived by his wife Tracy of the home; two daughters and their husbands, Diandra Baty (Brad) of Branson; Darcy Hair (Dustin) of Cape Fair; his four grandchildren; his parents Bob and Brenda Walker of Gulfport, MS; Russ Derek Walker of Gulfport, MS; two sisters Belinda Mata and Mona Walker both of Coffeyville, KS.
The family requests memorials in Erick's memory to the Pitt Hopkins Research Foundation; https://pitthopkins.org; Pitt Hopkins Research Foundation, PO Box 6257, Plymouth, MA 02362.