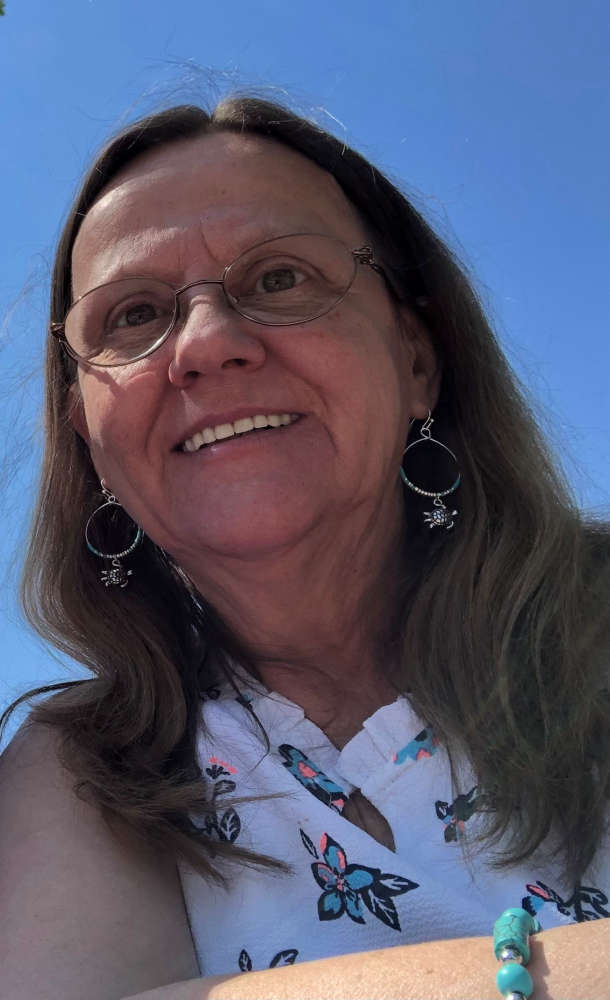 Dianna Lynn Vance, 58 of Branson, Mo.
A Celebration of Life for Dianna Lynn Vance, 58 of Branson, Mo will be Friday, July 1, 2022 at 3:00 PM at Snapp-Bearden Funeral Home and Crematory, Branson Mo with Pastor Jeff Wilcox officiating. Viewing will be at 2 PM preceding the Celebration. Graveside memorial will follow at Ozarks Memorial Park Cemetery, Branson, Mo.
Our joyful and sweet Dianna entered this life on August 6, 1963 in Peoria, Illinois. She went home to be with her beloved Jesus, quietly, while in peaceful sleep on June 27, 2022. She was an active member of First Baptist Church in Branson, having asked Jesus to save her from her sins and enter her heart at the tender young age of 8 and that faith grew to touch the life of almost everyone she met during her earthly lifetime.
She had a colorful work history from restaurant management and teaching to medical assistant, nursing, physical therapy, bookkeeping, and office management-most recently with Gulf Coast Family Practice Associates. She prayed about dating and married her faith partner and mutual sweetheart, Kerry Dean Vance on April 7, 2008 in Gatesville, Texas.
Dianna's faith will carry on thru her husband, Kerry Vance in Branson, Mo and many friends and family that were privileged to share her joyful enthusiasm and profound belief in God and love for country. Her prayers and desire are for all her surviving family and friends to join her in heaven someday and rejoice with her at the feet of Jesus.
Remaining family she loved so much are her husband Kerry Dean Vance; son Jeremy Duane McCollum of Pittsburg, Texas; step-son Nathaniel James Vance of Bryan, Tx; step-daughter Amy Michelle Vance of Kansas City, Mo; mother Joyce Marie McCollum of Pittsburg, Tx; brother Duane Edward McCollum and wife Dee (Delberta) Jean McCollum of Duncan, Ok; 3 grandchildren-Dakota Lee Vance of Bryan, Tx and Salma Eleanor Kamal and Taha Yassin Kamal of Kansas City, Mo; and 4 special nieces and nephews she helped raise-Jacob Duane McCollum of Purcell Ok; Keeley Danielle Miller, Skylar Nicole McCollum, and Levi Duane McCollum of Duncan, Ok.
And many other precious nieces, nephews, great nieces and great nephews and many extended family and friends whom she also dearly loves. Her infectious laughter and love and joy for life and others will be treasured and fondly remembered by all who are privileged to know her.
Pallbearers will be Jacob McCollum, Levi McCollum, Dakota Vance, Salma Kamal, Taha Kamal, and Timothy Vandivort.