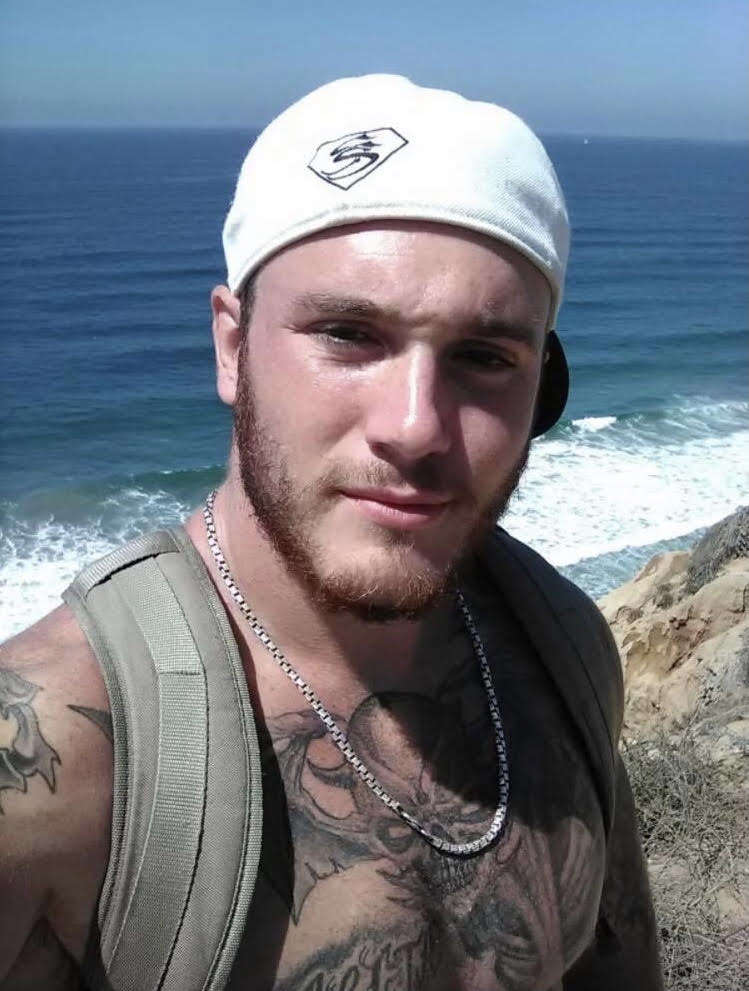 It is with deep sadness and much love that we mourn the unexpected loss of our beloved David Zachary Koenig at the young age of 25. Born November 4, 1994, in Voorhees, New Jersey, David resided in Branson, Missouri, from 2009 through what we believe to be February 9, 2020. Our hearts are completely broken, but Heaven has gained a beautiful, bright, shining Angel.
Our David is finally at peace.
David was loved by everyone; his huge heart and magnetic personality were just some of his great attributes. His kindness, generosity, and willingness to always go out of his way to help others, has touched so many lives. He loved the outdoors, hiking, kayaking, and relaxing at the lake or the beach. He was passionate about music, singing, playing guitar, and writing. We will all miss David's silly antics and his deep infectious laughter. Many will remember David for his love of Jiu Jitsu and mixed martial arts, as he was a teacher and a fighter, in which he had only just scratched the surface as an amateur MMA fighter.
Family was everything to David. He was a son, a brother, a grandson, a nephew, a cousin, and a friend to all. Family wasn't just important to David, it was everything.
As we grieve, we try to remember not just of David's passing, but his life and legacy, that has given us memories too beautiful to forget. Our time together was not enough, but we'll see you again in a magical place where time doesn't exist. David, you will always be in our hearts and with us all.
May God bless your soul, rest in eternal peace our beautiful Angel.
David is survived by his parents, Tracy and Richard Koenig II; brother, Daniel Koenig; sister, Madison Koenig; paternal grandmother, Betty Gambal; maternal aunt, Melanie Roig and uncle, Tony Roig; cousins: Brandon Roig and Isabelle Roig; paternal aunt, Cathy Derreza and cousin, Gail Locke. David is preceded in death by his paternal grandfather, Richard Koenig; maternal grandparents: David and Sandra Green; maternal great-grandparents: William and Marian Schroeder; Leon and Evelyn Green; paternal aunt, Jacqueline Fish; and cousin, Steven Hanz.
David's Memorial and Celebration of Life will be 1 p.m. Saturday, January 15, 2022; at Westgate Branson Woods Resort, in the Grand Pavilion, 2201 Roark Valley Rd, Branson, Missouri 65616. Flowers and condolences may be sent to 293 Van Buren Rd, Branson, Missouri 65616. Arrangements and cremation are under the direction of Cremations of the Ozarks. To leave an online condolence, please visit www.cremationsoftheozarks.com.