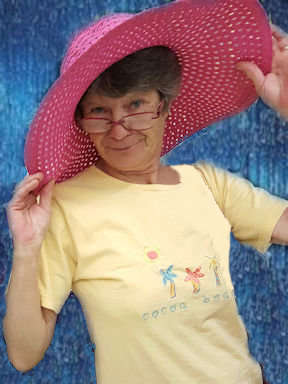 Brenda Carol (Mullins) Lowe, age 66, of Aurora, Missouri.
Brenda Carol (Mullins) Lowe, age 66, of Aurora, Missouri passed away Saturday, June 25, 2022 at her daughter's home.
She was born October 28, 1955 in Georgetown, Ohio to Foster and Verna Mae (Saylor) Mullins. On February 21, 1981 she was united in marriage to Loren Lowe, Jr., who preceded her in death on December 18, 2020. Also preceding her in death were her parents; one son, Loren Lowe, III; one grandson, Mason Lowe and niece, Misty Bray.
Surviving are four sons, Jerry Lowe of Aurora, Missouri, Stacy Lowe and his wife Kaitlyn of Pulaskifield, Missouri, Aaron Lowe and his wife Katee of Carthage, Missouri and Cody Lowe of Jenkins, Missouri; three daughters, Cherri Morgan and her husband Troy of Cassville, Missouri, Tracy Lowe of Mt. Vernon, Missouri and Amanda Bowen and her husband Justin of Cassville, Missouri; one sister, Tammy Needham and her husband Bill of Midland, Ohio; fourteen grandchildren and six great grandchildren.
Brenda grew up in Ohio graduating from Blanchester High School in Blanchester, Ohio. She moved here from Ohio and had lived in this area for forty years. She worked at Tyson and Walmart for several years and was most recently employed by the Cassville Senior Center where she cooked and helped deliver meals for five years. Some of her pastimes were tending her flowers, watching the PBR and St. Louis Cardinal baseball games as she was an avid Cardinals fan. Brenda enjoyed going on the truck with Jr and family gatherings. She loved her dog Tator but she especially loved her family and spending time with them.
Services will be held at 11:00 A.M. Wednesday, June 29, 2022 at Fohn Funeral Home in Cassville. Pastor Loy Bowen will conduct the services. Burial will be at Oak Ridge Cemetery in Cassville.
The family will receive friends from 10:00 A.M. until service time Wednesday at Fohn Funeral Home in Cassville.
Visit www.fohnfuneralhome.com for online obituaries, guestbook and private condolences.