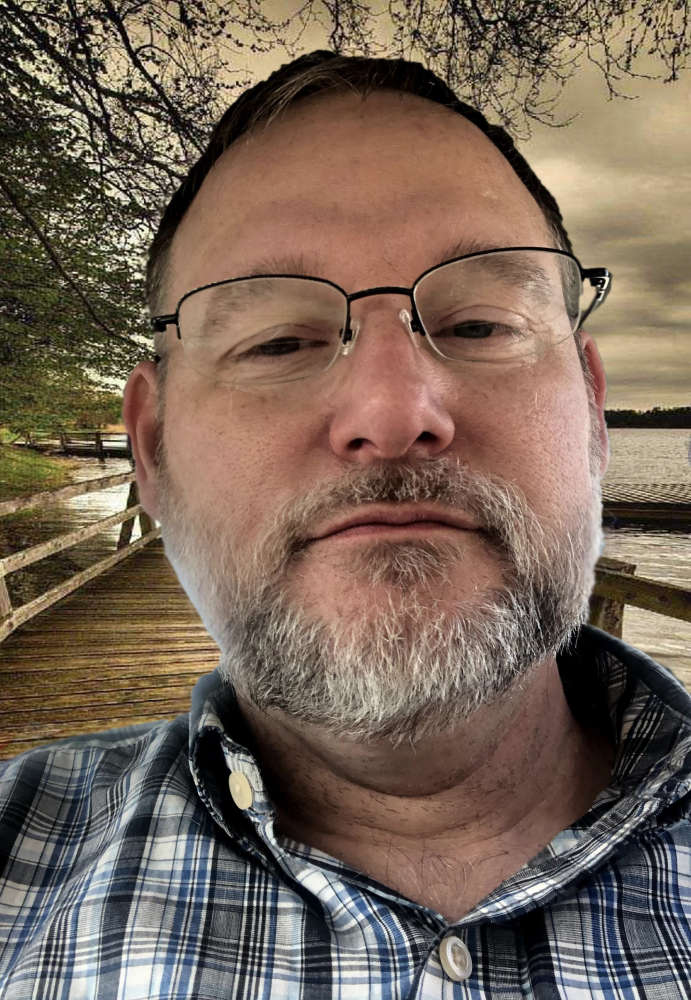 Bradley David Walker, age 47, of Branson, Missouri.
Bradley David Walker, age 47, of Branson, Missouri, passed away January 14, 2022. He entered this life February 25, 1974, in St. Louis, Missouri, the son of David Eugene and Linda Sue (Cargile) Walker. Preceding him in death are his parents; brother, David Walker Jr.; and his grandfather, Bobby Cargile. He was joined in marriage February 24, 2001, to Michele Lea Powell.
Brad went by many names in his lifetime: Bradley, Brad, David, even Bob; as well as babe, dad & papa. Everyone loved him and enjoyed his company. He was known for spreading the Word, listening to Gospel music, and writing. Brad received his Certificate of Ministry from ASTI through Gateway College in 2003. He loved the Lord and would talk about God to all who would listen. He was a Star Wars nerd to the core, loved cats, and was always imitating Scooby Doo and Shaggy. Brad constantly was finding an ailment but refused to go to the doctor. As his final saying, the family wanted all to know he said, "I told you I was sick." He loved his family and has made many memories that will be bringing smiles to numerous faces for years to come.
Brad is survived by his wife of nearly 21 years, Michele Walker; son, Kelvyn (Danielle) Lynn Walker of Springfield, Missouri; two daughters: Karysa (Izack) Elida LeAnn Ross of Branson, Missouri, and Jessie Giddings of Branson, Missouri; one grandson, Lane Allen; three granddaughters: Bryleigh Hazel Ann, Natalia Emberlynn, and Emilya Torres; grandbaby Ross on the way; one brother, Kyle Morrison of Washington State; four sisters: Stacie Martin of Webb City, Missouri, Amber Moeschler of Ozark, Missouri, Shawna Sampson of Seneca, Missouri, and Savannah (Kyle) Lubbering of Holts Summit, Missouri; grandmother, Kay Cargile of Webb City, Missouri; and a host of friends and extended family.
A celebration of life will be 10:00 a.m. January 29, 2022, at The River Church in Forsyth, Missouri, with Pastor Paul Michel officiating. The family requests memorial donations made for Brad's Final resting place fund, can be made to Cremations of the Ozarks or through Venmo "BWalker22574". Arrangements and cremation are under the direction of Cremations of the Ozarks. To leave an online condolence, please visit www.cremationsoftheozarks.com.