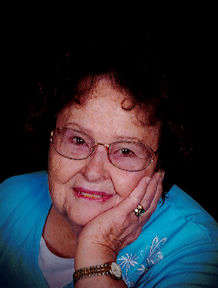 Billie Ruth Stevens, age 84, of Cassville, Missouri
Billie Ruth Stevens, age 84, of Cassville, Missouri passed away Saturday, March 26, 2022 in Broomfield, Colorado.
She was born August 20, 1937 in Fontana, California the daughter of Roy and Buena "Bea" (Moren) Haynes. On May 17, 1957 in Claremore, Oklahoma she was united in marriage to Robert M. Stevens, who preceded her in death on June 3, 2018. Also preceding her in death were her parents; one sister, Patricia and one brother-in-law, Richard Edsall.
Surviving are three sons, Roy Stevens and his wife Harriett of Venice, Florida, Gordon Stevens and his wife Connie of Thornton, Colorado and Gary Stevens and his wife Kathy of Oceanside, California; one brother, Larry Haynes and his wife Sally of Paris, Texas; one sister, Joann Edsall of Kingfisher, Oklahoma; eight grandchildren; seventeen great grandchildren and numerous nieces and nephews.
Billie graduated from Claremore High School in Claremore, Oklahoma in 1955. While living in Greeley, Colorado she was employed by the school system as a cook for fifteen years. She enjoyed crocheting, watching Hallmark movies, cooking and visiting with her friends and family. She was a devoted follower and lover of Jesus Christ and was of the Baptist faith.
Graveside services will be held at 10:30 A.M. Monday, May 16, 2022 at Oak Hill Cemetery in Cassville under direction of Fohn Funeral Home in Cassville. Pastor James Weaver will conduct the services.
Contributions may be made to www.dementiasociety.org/donate in memory of Billie.