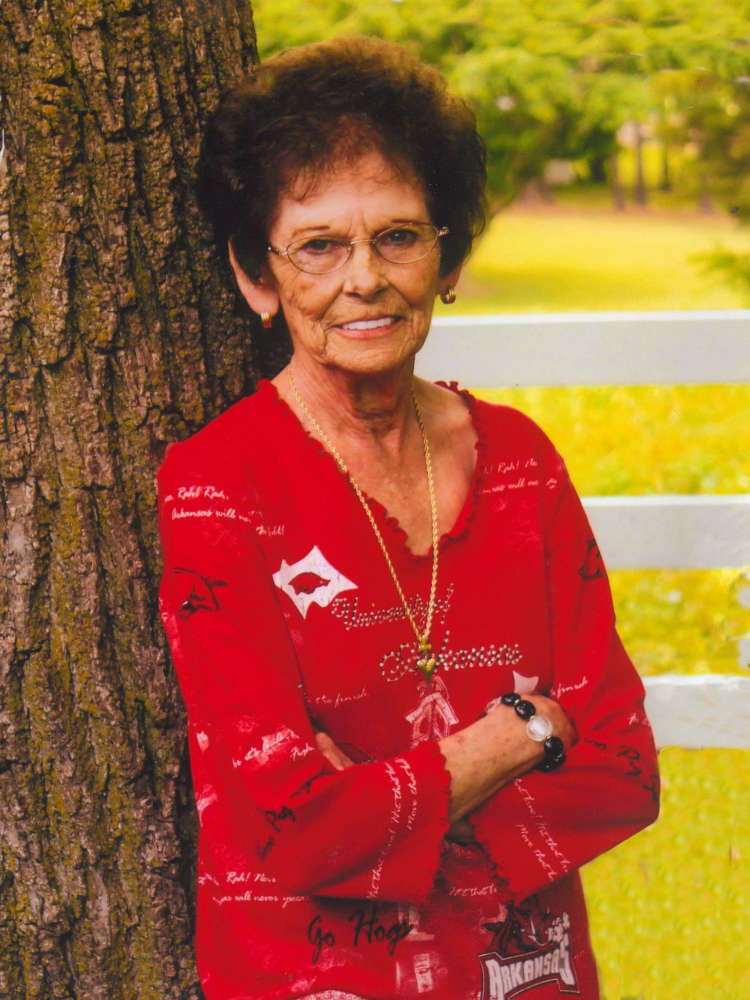 Betty Lou Kaiser, age 84, of Exeter, Missouri.
Betty Lou Kaiser, age 84, of Exeter, Missouri, passed away Friday, November 19, 2021 in Bentonville, Arkansas.
She was born August 9, 1937 in Exeter, the daughter of Clovis and Lucy (Smith) Packwood. On March 11, 1977 she was united in marriage to Willis Jay Kaiser who preceded her in death on June 27, 2003. Also preceding her were her parents; one son, Randy Tiner; one brother, Verdayne and one sister, Imogene.
Surviving are three sons, Rickey Tiner and his wife Gail of Centerton, Arkansas, Rory Drummond and his fiancée Kristi Moore of Bentonville, Arkansas and Joe Kaiser and his wife Patty of Centerton, Arkansas; one daughter, Carrie McKenney and her husband Rob of Noel, Missouri; one brother, Harold Packwood and his wife Joy of Exeter, Missouri; eight grandchildren and seven great grandchildren.
Growing up in Exeter, she received her education and graduated from Exeter High School. Throughout her lifetime Betty worked at Jumping - Jacks shoe factory in Cassville, Missouri, in the shoe department at the first Walmart in Rogers, Arkansas, as a manager at a trailer park in Bentonville, Arkansas and as a janitor for Bemco Inc. in Centerton, Arkansas. She was a housewife that loved to cook, cherished her three sons and enjoyed raising them and her two stepchildren. Betty was a member of the Ridgley Church of Christ.
Graveside services will be held at 2:00 P.M. Saturday, November 27, 2021 at Maplewood Cemetery in Exeter, Missouri under direction of Fohn Funeral Home in Cassville, Missouri. Gary Cook will conduct the services.
The family will receive friends from 6:00 until 7:00 P.M. Friday at Fohn Funeral Home in Cassville, Missouri.
Visit www.fohnfuneralhome.com for online obituaries, guestbook and private condolences.