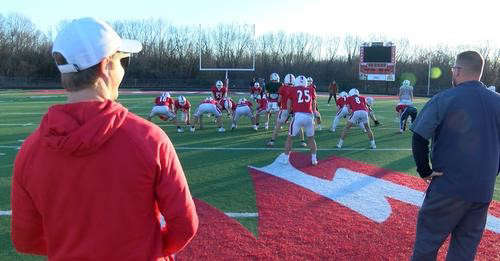 Reeds Spring Football Practicing for their State Semi-final Game Saturday. (Photo courtesy Ozarks First)
The Reeds Spring Football Wolves will host Sullivan in the Class 3 State Football Semi-finals Saturday.
For the Wolves, who are 10-2 on the season, it is the furthest they have ever advanced in postseason play since a semi-final appearance in Class 2A in 1980.
For those that can't make it to Carl Langley Field for the game, it will air online at MOARK Sports Dot Com and on-air on MY 100.1.
A feature on the Reeds Spring preparations for this week's game can be found on the Ozarks First Website.