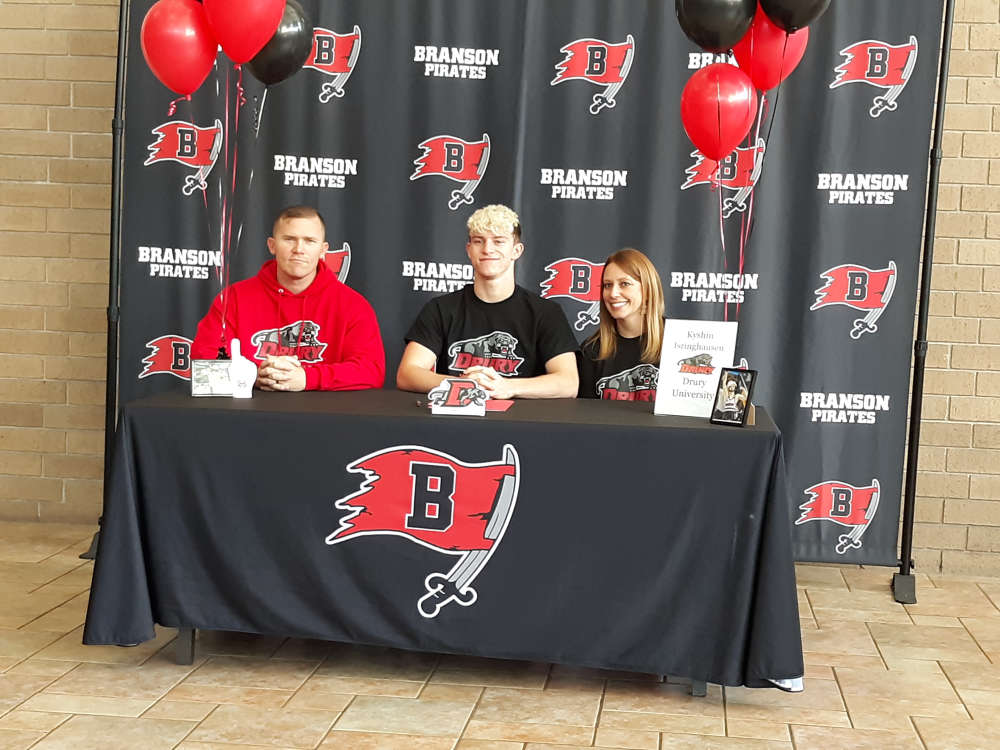 Kyshin Isringhausen will continue his wrestling career at Drury University in Springfield. (Photo by Scott McCaulley)
One of Branson's most successful High School Wrestlers will continue his career in college.
Kyshin Isringhausen signed a Letter of Intent to attend Drury University in Springfield where is plans on majoring in Business Managing or Marketing.
"After going around and looking at different options, I thought that Drury would be the best fit for me," said Isringhausen after the signing ceremony Wednesday at Branson High School. "They feel like home, they feel like a family, I like the coaches, the people in there, their work ethic, that's what ultimately led me to this choice."
Isringhausen finished 2nd in the 132 Pound Weight Class in 2021 before taking a 3rd place finish in that same weight class in last year's Class 3 State Championships.
"I ready to get out there and bring home a gold for Branson. I'm going to try and dominate and knowing that I got more to come after this year is just icing on the cake."