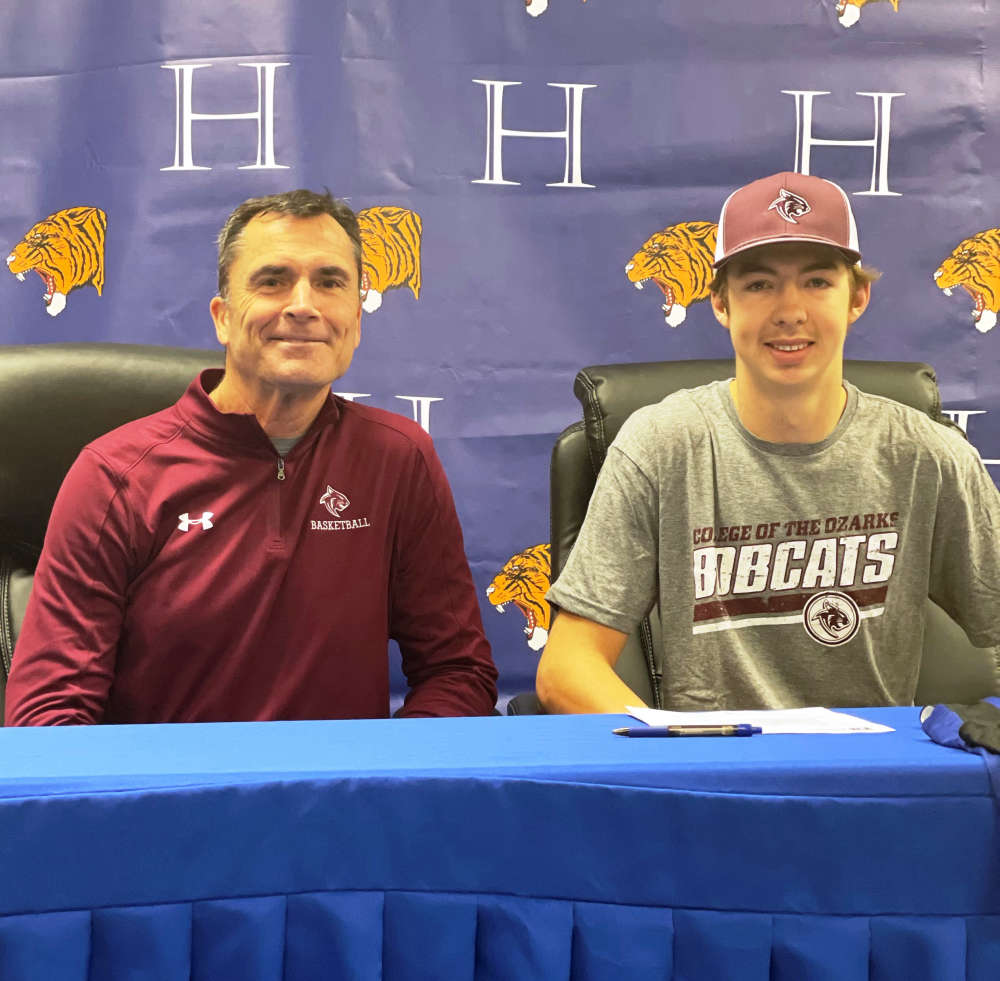 Photo Courtesy Hollister School District
A basketball standout at Hollister High School will go across the highway to continue playing in college.
According to a release from the Hollister School District, Garrett Snyder has signed a Letter of Intent to continue playing at College of the Ozarks.
College of the Ozarks Head Basketball Coach Steve Shepherd was among those in attendance at the signing ceremony.