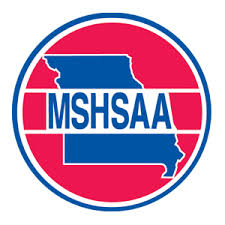 While severe thunderstorms and heavy rain forced many games to be postponed or suspended, there were a few games that were able to beat the rain.
Missouri State High School Football Playoffs
Class 3 District Semi-finals
Osage 47 Clinton 6
Class 4 District Semi-finals
Bolivar 21 McDonald County 7
West Plains 35 Monett 14
KC Center 33 Carl Junction 6
Nevada 43 Lincoln Prep 7
Class 5 District Semi-finals
Lebanon 53 Waynesville 12
Class 6 District Semi-finals
Nixa 27 Ray Pec 15
Locally, Reeds Spring had their game suspended with Cassville with the Wolves leading 7-0 in the second quarter with the Wildcats inside the five-yard-line. The game will be picked up and completed at 1:00 Saturday in Reeds Spring with the winner to play Osage in the District Championship Game next Friday.
Both Class 2 District Semi-finals will be played Saturday at 1:00 with Hollister at Seneca and Forsyth at Mt Vernon with the winners to meet in the District Finals next Friday.
In Arkansas, the seedings behind Shiloh Christian in 5A West will be determine Saturday as Harrison hosts Pea Ridge with Prairie Grove hosting Farmington. Currently Prairie Grove is a game up on Farmington and Harrison in second place with the Goblins already owning a win over the Cardinals. The first and second place teams in the conference will host playoff games next Friday.