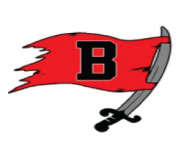 Two Branson Lady Pirate teams are getting their 2022 seasons underway.
The Softball Lady Pirates opened Friday hosting a pair of games in the Aurora Kick-Off Classic beating Hillcrest 15-0 and dropping a 3-1 decision to Duncan, Oklahoma.
The Lady Pirates will play three games today in Aurora, against Carl Junction at 9:00, Aurora at 12:30, and Joplin at 2:30.
Meanwhile it is opening day for the Volleyball Lady Pirates as they host their annual tournament with several other area schools taking part to open their seasons.