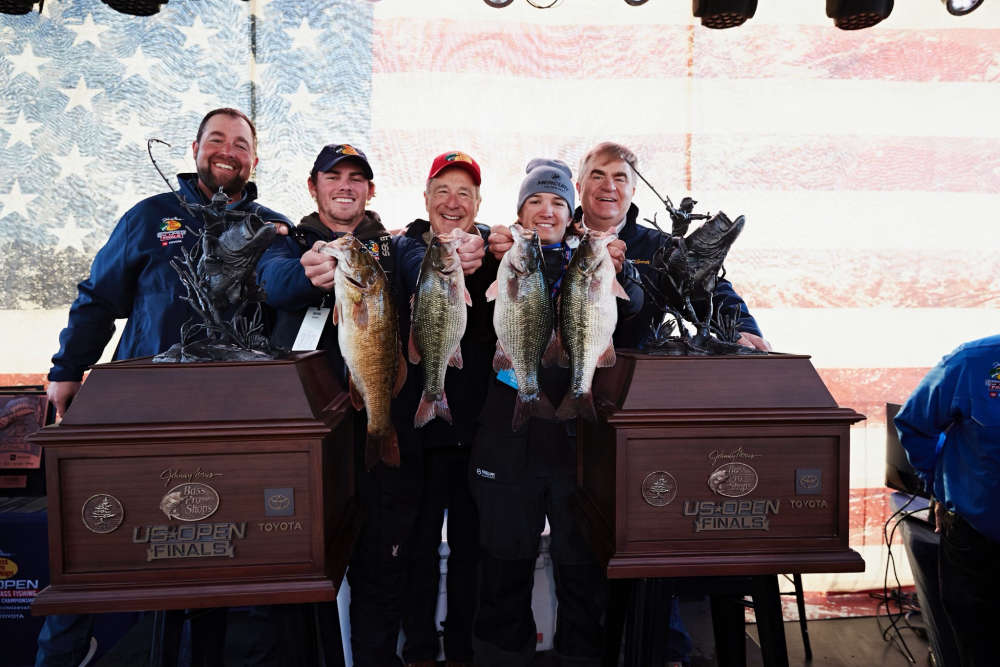 Photo courtesy Bass Pro Shops
A team from Alabama comes out on top to take home first place in the inaugural Johnny Morris Bass Pro Shops US Open National Bass Fishing Amateur Team Championships.
According to a release from Bass Pro Shops, Logan Parks, 23, and Tucker Smith, 20, fishing buddies and Auburn University students from Shoal Creek, Ala., the $1 million-dollar grand prize. Their total catch of 16.41 pounds put them just of 20 ounces ahead of the second place team Joseph Nicholson and Gary Sterkel of Olmsted Falls, Oh.
Three teams from the Ozarks were among those finishing in the top 20 with Chris Martin and Keving Burnett of Nixa taking 3rd, Lendel Smith and Drew Tabor of Harrison finishing tied for 5th, Mark Jenkins and James Bailey also from Harrison claiming 9th place, with Cody Ellison from Fordland and Greg Blair from Bradleyville finishing 15th.
In addition, awards including boats, college scholarships, and significant dollar amounts were given to children, veterans, and junior anglers according to the press release.