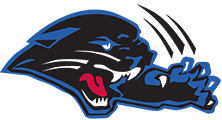 One of the longest running area boys basketball tournaments gets underway this evening, though with a different schedule than anticipated.
The 62nd Annual Forsyth Tournament tips off with one less team than was scheduled as Reeds Spring asked to withdraw from the tournament this year with several of their players involved with the football team that will play for a Class 3 State Championship this weekend. The was scheduled to be a six-team round robin format with both a Varsity and JV Tournament though with both Wolves teams pulling out, the Forsyth JV moves into their spot in the Varsity Tournament.
Tonight's games are as originally scheduled with Forsyth playing Gainesville at 6:00 and Hollister playing Carl Junction at 7:30. Both games can be heard tonight on MOARK Sports Dot Com.
The entire revised schedule is below:
Varsity Tournament
Tonight
Forsyth vs. Gainesville 6:00
Hollister vs. Carl Junction 7:30
Thursday
Forsyth vs. Spokane 6:00
Hollister vs. Forsyth JV 7:30
Friday
Spokane vs. Gainesville 6:00
Carl Junction vs. Forsyth JV 7:30
Saturday
5th Place Game 4:00
3rd Place Game 5:30
1st Place Game 7:00
JV Tournament
Tonight
Hollister vs. Carl Junction 6:00
Gainesville vs. Spokane 7:30
Friday
Carl Junction vs. Gainesville 6:00
Hollister vs. Spokane 7:30
Saturday
4:00 Spokane vs. Carl Junction
5:30 Gainesville vs. Hollister