Jerry's Heating & Cooling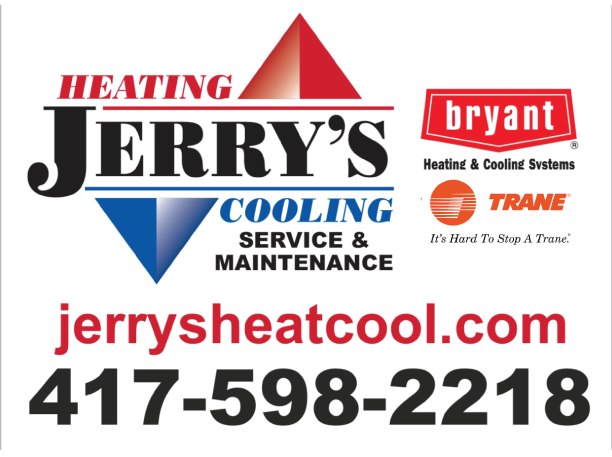 Phone Number: 417-598-2218
Address: 269 RT 248, Suite 203, Branson, 65616
Website: https://jerrysheatcool.com/products/
At Jerry's Heating and Cooling LLC, Since 1991, We have been Committed to Excellence in our Trade and Complete Customer Satisfaction of Our Services.
Still Managed and Directed by Jerry Our Founder, Our Team of Service Professionals are Dedicated to One Focus – Your Comfort Needs and Solutions.
We are of Christian Values and Locally Owned and Operated.
That ye might walk worthy of The Lord unto all pleasing, being fruitful in every good work. Col. 1:10