Branson Steel Supply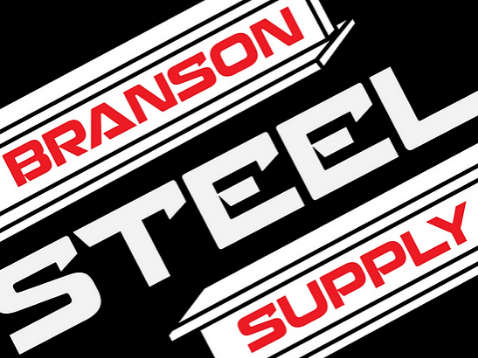 Phone Number: 417-339-2693
Address: 5329 MO-76, Kirbyville, MO 65679
Website: https://www.bransonsteel.com/
Branson area's steel supplier of choice for hotels and resorts, restaurants, attractions, marinas, other local welders and public works and utilities. Family owned and operated!
Under new ownership in the same location here on East 76 in Kirbyville, offering extended business hours and Saturdays to meet the community's needs.
Since 1995 Branson Steel Supply has been the only steel supplier for the Branson area. Offering a variety of materials, including structural steel, pipe, square tubing, sheet metal, expanded metal and more, we are happy to assist you in finding the right material for your project and no matter the size.
In addition to steel supply, we offer fabrication of custom projects, deck railing, hand railing, gates and just about anything else you need! Offering onsite welding and installation at your home or business. Some of our recent onsite projects have been for The Branson Landing, HCW, City of Hollister, and several local hotels and resorts.